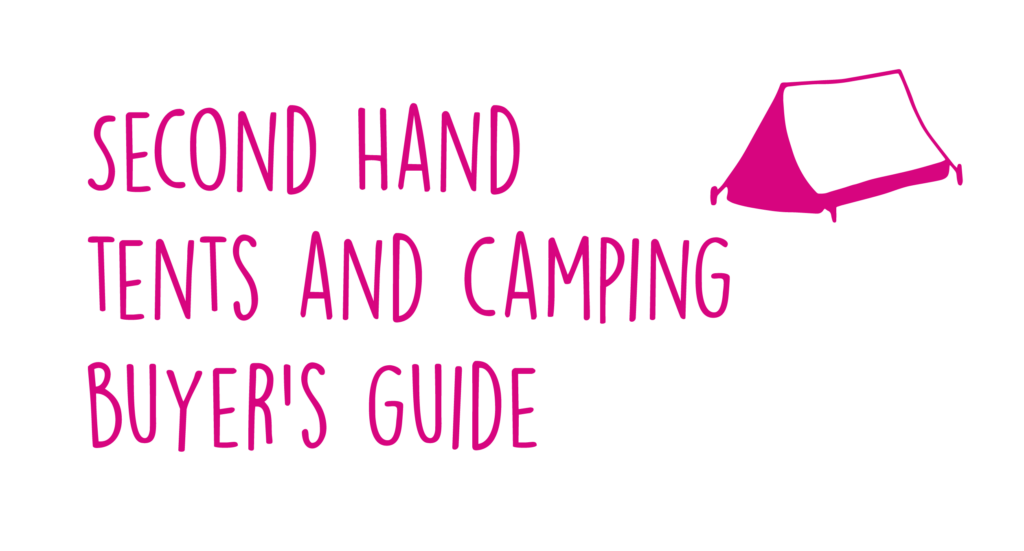 Top tips on buying second hand tents
For a great camping experience, the tent is key! It's your home away from home so getting the right one to fit your needs is crucial. Especially if you are going for more than a couple of nights. Sleep, comfort, and keeping the elements at bay, are essential when it comes to enjoying a camping trip. Not all tents are equal but good ones can last for a long time. A second hand tent can be cheaper than a new one. But there are things to take into account when buying a second hand tent.
Often people will buy tents with the intention of going camping regularly, but then barely use them. So when you buy second hand, you're practically getting a new tent without the price tag, saving money and keeping them out of the landfill.
Do some research
The range of tents available can be overwhelming. It is best to know what you need. Some quick Qs below to ask yourself before you start and there are loads of sites to use for research before you buy! Have a hunt on sites like, GO Outdoors, Decathlon or Blacks to get an idea of size and spec or head on into a store as the staff are very knowledgeable.
How big do you need the tent to be?
Think about who will be sleeping in it, how many of you there will be. Will you be packing up the car or heading out on foot? Do you need enough room inside for rainy days to read and play games? The larger the tent the harder to pack up and move on foot or bikes.
Some tents are quicker and easier to set up than others. If you are moving about, choose a tent that is easy to set up and take down. If you stay put for a while it's less important that it goes up/comes down fast. If you are biking or walking a polyamide tent is probably best.
What models of tent are available and what are the different layout/floor plans?
There are many different types of tents to choose from. Tents with one or two poles, pyramid tents, dome tents, bell tents. Some have one room, some have awnings. Some have sleeping pods off a main living area. Some even have additions you can add on to increase the footprint.
One thing to make for a good night's sleep though is an intact inner liner. It keeps out the bugs!
How does it look?
It's crucial to check the condition of the tent. It's best to go pick it up and ask to erect it. You will then know how easy it is to pitch and you can check for damage. Look out for stains on the canvas as they can point to places where the tent leaks. It's good to ask how many weeks of camping the tent has had. The more it's been used the more likely it will have stretched a bit but it could also be cheaper. So, if you think you will only use it a couple of times it might work for you. Feel free to be cheeky and ask if they have the purchase receipt.
Where to look?
Websites such as eBay, Gumtree and Facebook Marketplace are a smart place to start. You can also search your local classified ads, garage sales or second hand stores. Local outdoor clubs and campsites do have sales as well, usually at the end of a season. Rumage.com is the UKs most connected marketplace aggregator so pop in a search, set-up an alert and let us look for you.
Not buying new is better for the planet as you are avoiding new materials being used. Rumage exists to lighten the load on the planet as well as save you money. We search many sites we are linked to so you can find second hand with ease. We are building relationships with many sites who believe, like we do, that second hand should be the first choice as much as possible.
why buy new?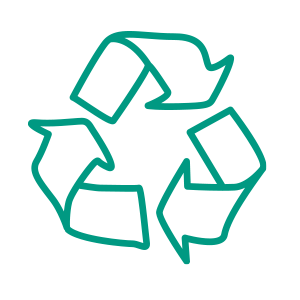 Does the tent need to work for different weather?
The choice of the tent material can be key in different climates. Cotton tents work well in warmer climes. They are more breathable, keeping you cool when the sun comes up in the morning. Polyamide or nylon tents are better when there is a high likelihood of rain. The fabric dries quickly and is easy to clean.
Poles or an inflatable/blow up tent?
Blow up tents are pole less and have air tubes to pump them up. Good as you don't have the heavy poles to carry, and they are quite fast to pitch. But inflatable tents themselves are quite heavy and are often more expensive. If there is a rip, they can be tricky to repair and you will need a good pump. Tents with poles are often lighter but can be tricky to put up. Often, they are cheaper and any broken poles can be replaced.
What's the best time to buy?
When it's warming up, demand is high. But, those seasoned campers could be looking for an upgrade and you might get a bargain. However, prices are usually lower in autumn and winter when the summer usage is over and demand dips.
Quick guide of things to look out for:
Rips in the tent fabric
Fraying seams
Tears in the flooring of the tent
Snags or issues with the tent's zips
Tears or rips in the tent's screens.
Check all the pegs are there and all the guy ropes work
Do you need to buy it at all?
Not ready to buy your own tent? Or really don't know where to start with the research? Or just want a one-off experience or to see how you enjoy camping? Why not have a go and rent a tent either at a site or from sites like Rentmy.com. One site rental often offers you a more luxurious experience but you start to get a feel if it's for you or not. All before you splash the cash. Get bitten by the camping bug and next time you can take your own.
Search 29 second hand stores with one search