If like the rumage.com Founder and CEO, Jo and our CTO Stephen you have loads of boats and boat bits knocking about. Why not give them a new life out of the water?
If it is a new kid bed you are looking to make these two maybe will spark some ideas. I think probably they are for the more advanced do it yourself and upcycling practitioners. But they do get the brain juices flowing about the art of the possible.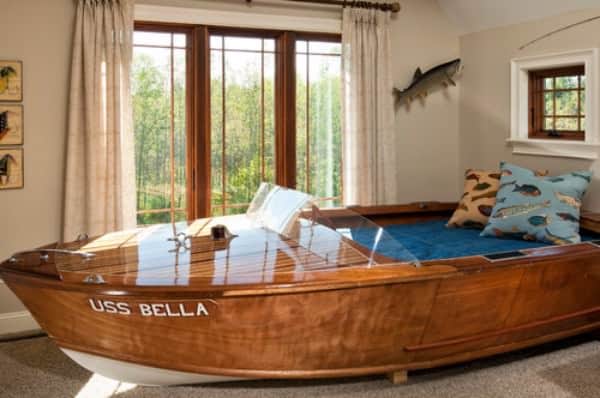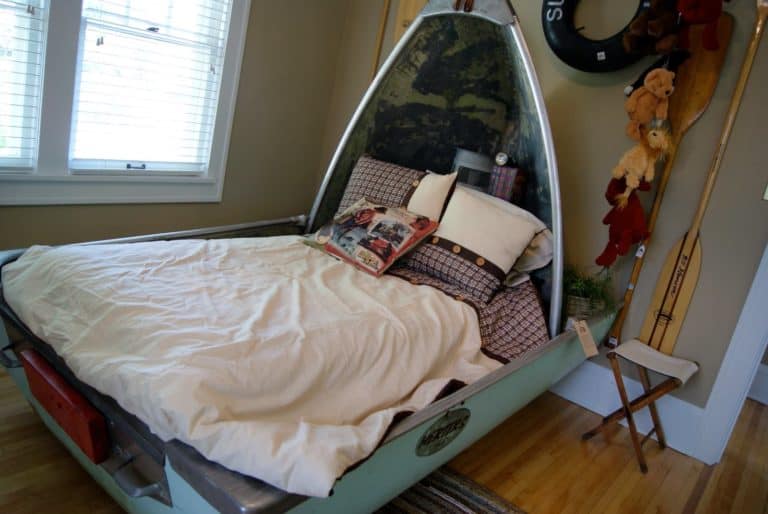 Something that is probably in all our grasps are these ideas for using boats in the garden. And giving them a practical use. Smaller boats can be used as a feature in the garden planted with sweet smelling flowers and herbs surrounded by a few rocks as if they have just landed there after a storm. They quickly become a feature and a talking point.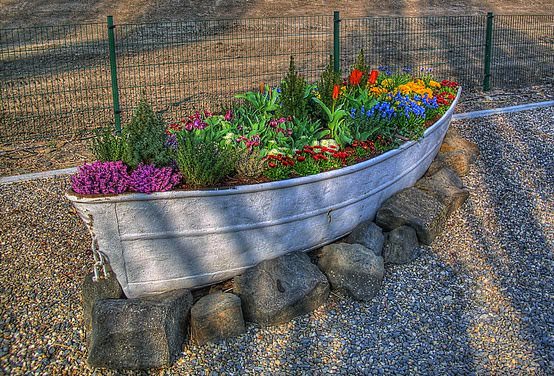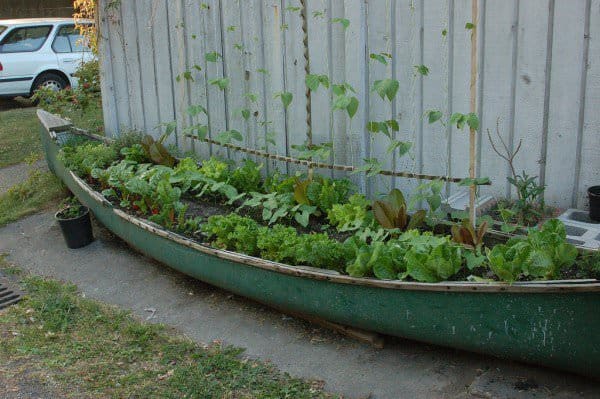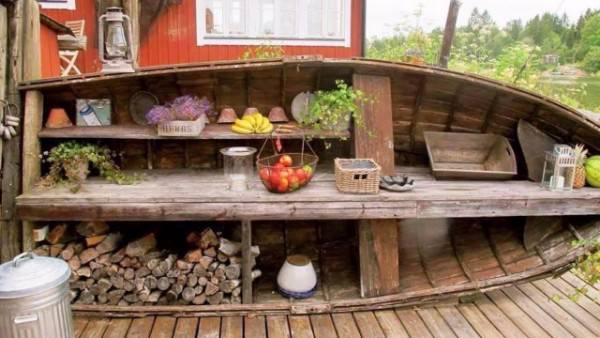 Turned on it's side the humble rowing boat starts to take shape as a potting shed or storage space for logs, garden tools and old pots.
An interesting space to sit and pot up seedlings, shell peas or organise the days planting activities.
This book shelf is a perfect use for a boat. White washed to feel beach chic and keeping the oars really sets it apart from anything you buy on the high-street.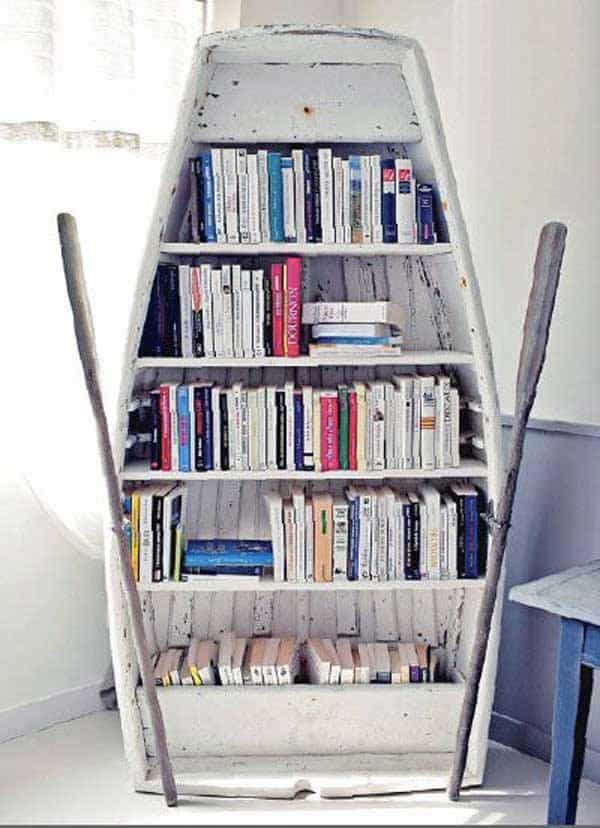 But, for a more finished look ditch the white wash and polish and varnish letting the boat shine through.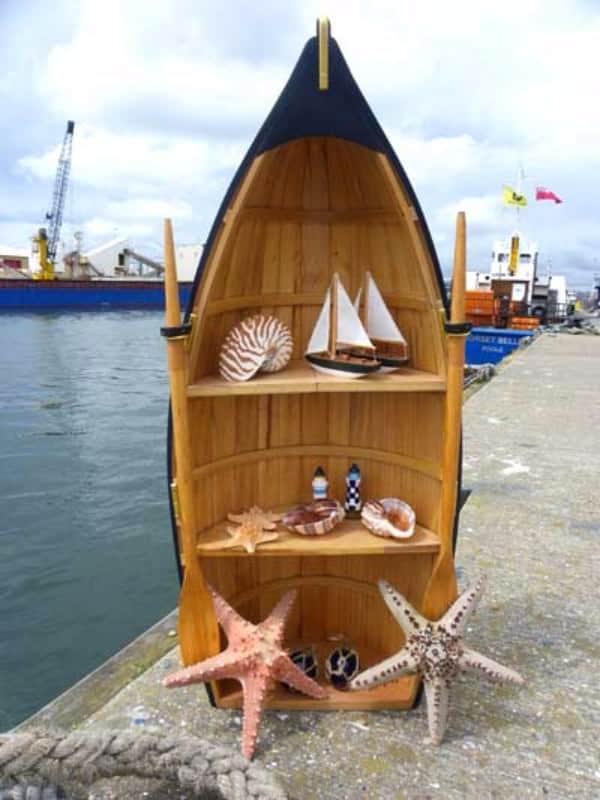 Old canoes and rowing boats are probably the easiest place to start. They can be picked up at a good price. People might even pay you to take them away!
Let us know how you get on. These ideas came from Recyclart.org and you can search for boats and the like at Rumage.