You can use Rumage to find that one pre-loved gem to add personality to your home. It will take a little effort to find just the right thing. But, it brings joy when you do find it and you turn it into something that's just perfect for the space you want to fill. Be open-minded and rev up your creativity as just about any item can be transformed into something unique. And using Rumage means that the budget goes further.

Regardless of whether you're looking to make an impactful statement or a build a useful storage space you can find just about anything with us! And you know you are doing your bit by having a more environmentally friendly lifestyle. This adds even more pleasure knowing you are helping avoid landfill and that you are not overloading the planet with overproduction of stuff that is the same as everyone else.
Pallets for storage solutions
Pallets can become so much more when you give them a coat of colour and mount them on the wall. They can be used for bookshelves, shoe & boot storage, anything really.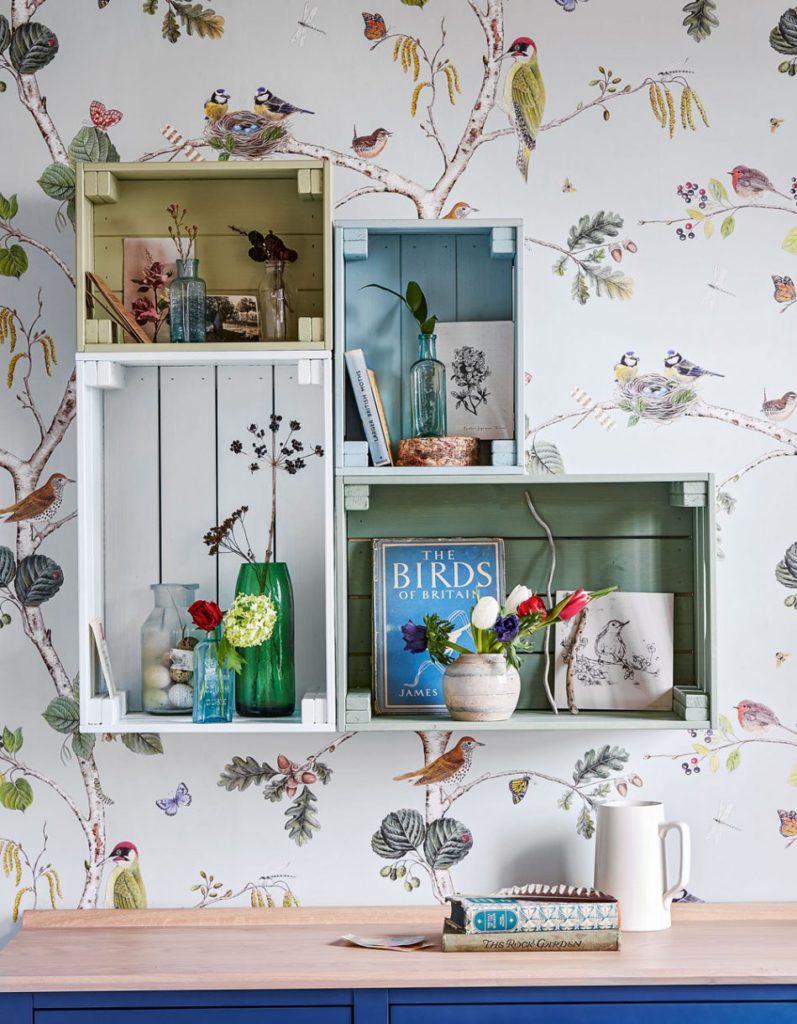 Easy stylish storage with this statement desk
This old desk was destined for the tip but by adding a layer of bright chalk paint, some peel-and-stick patterned paper, and a fancy tassel it has been dramatically transformed. What an amazing difference some time and love can make. Try this tutorial and give it a go How to chalk paint furniture.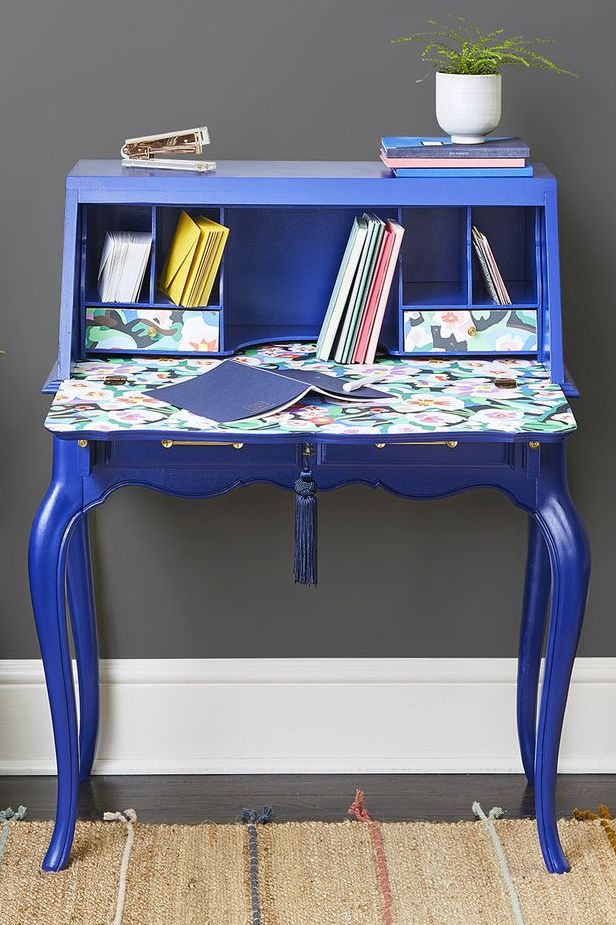 Unique way to add a touch of glamour
These two bedside lamp shades had had their day. But, once you remove the fabric and lining and fix the wire frames bottom to bottom with some electrical tape you have a unique shape. Use a pendent light cord fitting and hang that in the middle and screw in an LED bulb. Us a hot glue gun (worth the investment as you have no idea how useful this little gadget will become) to affix a jute cord or ribbon to the top frame and wrap around until covered both the top half and the bottom half. A Scandi light that didn't cost the earth.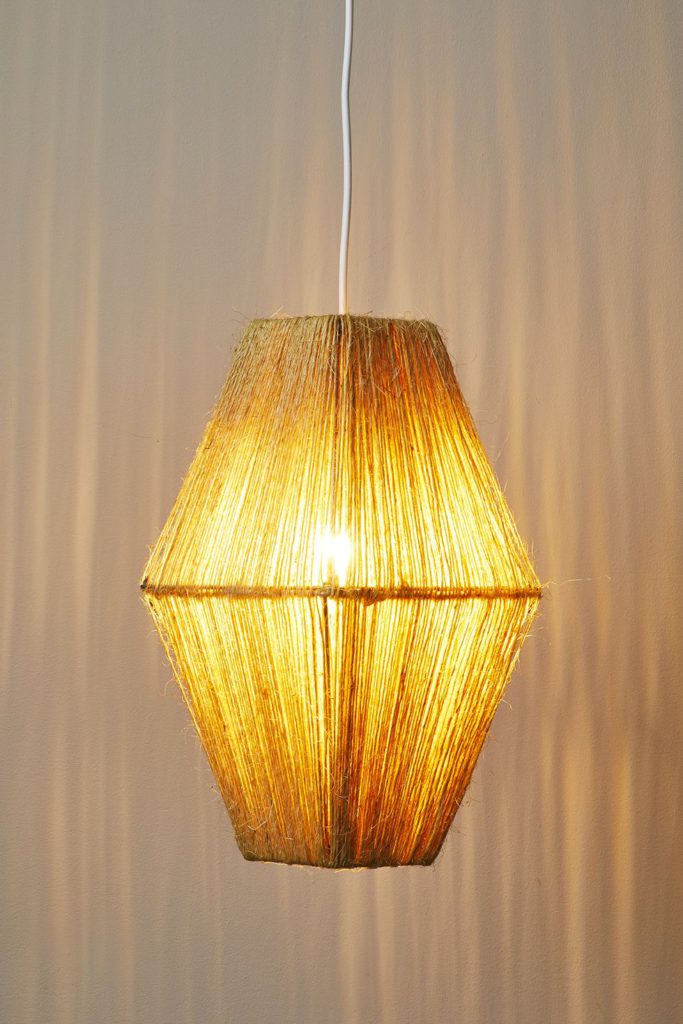 All in one place with this Family Organiser
This window frame was lying in a skip and now it is a family organiser. With some paint and a bit of old chalkboard board, a padded area to pin notes to – it's customised just the way you need. You can mix up the panels with cork board, magnetic board – whatever you fancy. And by adding a shelf and some hooks you can hang the keys you can never find ready to head out to find more bargains.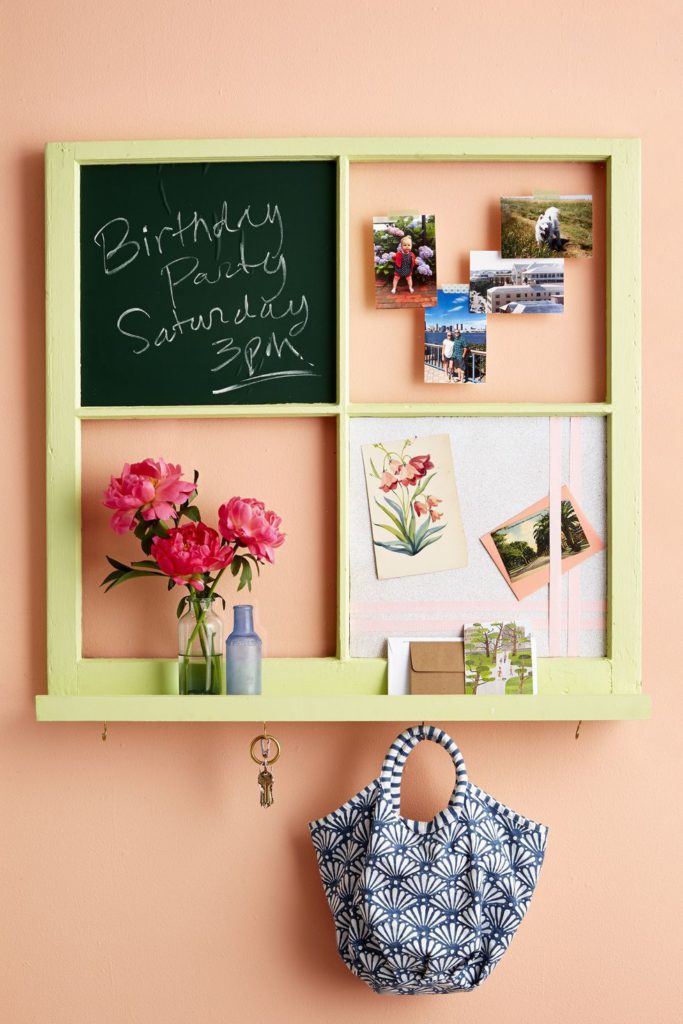 Gifts from mixed and matched teacups
These easy to make homemade candles make perfect gifts. Not to mention, you can choose the exact scent to fit your mood. And you can use just about anything to hold candle wax from mugs to cans. Try this easy tutorial How to melt old candles and get making personal gifts for loved ones!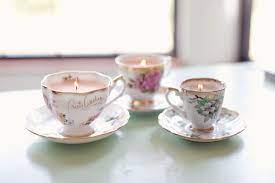 Suitcase Chic
This once battered and unloved suitcase was gathering dust but with some leather love and fancy modern feet it's become a coffee table. If you need to strengthen it a bit you can either fill it (but loose the additional storage). Or you can use some wooden batons inside to give rigidity, then all the annoying remotes and general reading matter can be stored inside when not in use. Clutter free living at it's best and no-one will have the same coffee table as you!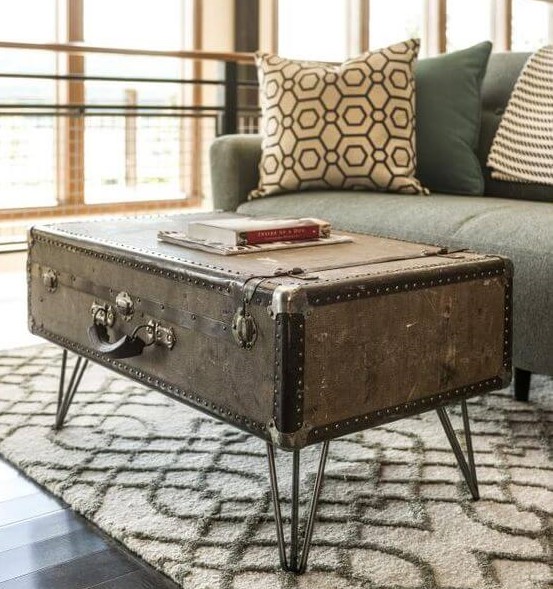 By using rumage.com to find pre-loved treasures to transform you will be having a positive impact on the environment. You'll be extending the life-cycle of a product putting less strain on the environment and slowing down the rate of excessive consumption. So, you can save money and reduce waste and emissions. Instead of generating waste, you're helping to create a circular economy by re-distributing discarded products and giving them a new life. Ultimately, shopping this way means that we're more resourceful as a society.
So, try us now to get more results locally from 12 sites all showcasing pre-loved stuff at Rumage pre-loved treasures