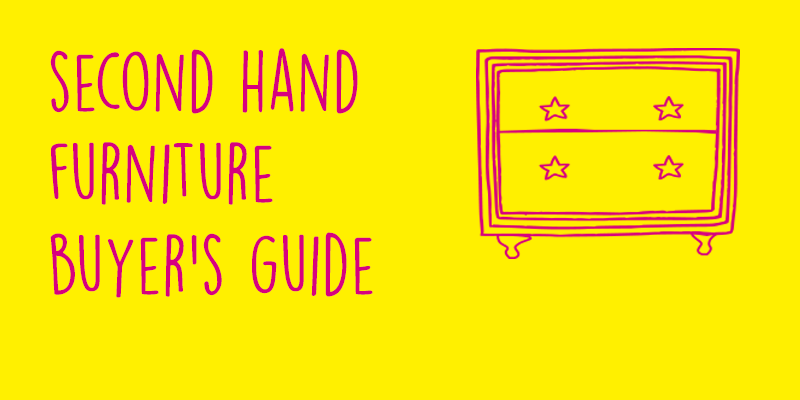 Top tips on buying second hand furniture
If you are dreaming of updating the décor or moving into a new space don't let a small decorating budget get in the way. There might be key pieces that you want to splash out on but if you want something that is unique and just right for you, hunting for second-hand furniture could be the way to go. Shopping for second hand furniture could throw up some hidden gems that don't cost the earth.
Here are a few tips on making the most out of second-hand furniture buys…
Where to buy second-hand furniture
Thinking about where to shop for second hand can be daunting as there are so many options. Wherever you buy make sure you really get a good look at each piece, understand how much wear and tear there is before handing over any cash.
At Rumage.com we bring together many second hand sites so with one search you can let us look for you rather than having to individually search the many online sellers. If you give us your email address you can set-up an alert and we can search for you every day till you find what you need.
If you can't find what you need online, or love to rummage about there are antique stores, charity shops and car boot sales to find those second-hand gems to build your personal style.
The Rumage.com team are passionate about second-hand but we know that when you want that special item it can be a little daunting so here are some tips to think about.
Shop second-hand furniture with a budget in mind
Don't get side-tracked by the finds. Make sure to set a budget and stick to it. So, before you start, make sure you know how much you want to spend for each item. It is true that usually second-hand furniture is often more affordable than new – but do your research before and during your hunt to stop you getting carried away and spending too much. Even online there are opportunities to reach out to the seller and make a case for a better deal.
Measure, measure, and measure again
The saying goes measure twice, cut once. Well when buying second-hand furniture the same applies. It needs to fit and walls don't move plus there is other furniture to consider.
Before starting the buying process make sure that it will fit. Measure all the space, the width, depth, and height of the space and consider any skirting boards. When looking at the items make sure you know where the measurements have been taken from. No good doing that when you have it already at home.
Second hand furniture – High quality for less
Shopping for second hand furniture keeps costs down and often you can find something amazing that is great quality gets the most for your budget. Often these older, sturdies pieces are the same amount or less than something new and mass-produced. Spend the budget wisely on older furniture that was made to last and that these days not everyone else has.
Check the condition and what you might have to repair
Some second hand finds will be almost as good as new but then the price is likely to be a little higher. Most will have some wear and tear which adds character.
So, if you find something that's shape is perfect, but it needs a little love, you could turn it into an upcycling project. Consider if you (or someone you know) are able of replacing parts.
Also, it is worth considering if it is still cheaper to buy something pre-loved and have it reupholstered. Then you can change it up with funky fabrics and make it a one-off piece to brighten a space. Remember the budget though as this might mean you need a cheaper piece so you can spend money on making it just perfect. Homeserve cover a wide variety of services and specialise in both leather reupholstery and fabric recovers nationwide for a much smaller cost than buying something new. Or have a read of Pump up the personality!
A word of warning when buying soft furnishings. Check they have the correct fire safety labels.
why buy new?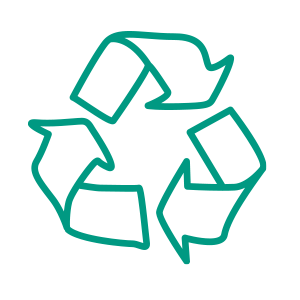 Keep it local – and collect
Even if you shop online, you can keep it local with Rumage.com by setting a search location near your home or office or both. Make a bid and pop on over to meet face to face if you can to make sure you really do love the furniture you are buying.
Don't take large amounts of cash and ideally before any cash changes hands make sure you are 100% happy with the find. It's a good idea to take a friend or meet where you know others will be – not always possible if the item is large and bulky.
If you can't meet in person because it's too far away it's better to pay through Paypal for extra buyer protection.
Smell it
You might detect burnt oil from years of cooking, smoke or even pet urine. Some smells, like dust and that typical 'old furniture' smell will lessen or disappear when you air it or clean it well with scented products. Some cling though, would you want to put your clothes in it?
How will you get it home?
All furniture that you collect needs the right size transportation. Fantastic second-hand pieces and even those that were once flat packed just might not break down again.
Decorating any space really shows you as an individual and there are lots of different tastes from ubber contemporary, eclectic retro and vintage chic. Whatever your tastes are it's always good to fill your home with the things you love!
If you liked this then read Hints and tips on how to buy second-hand
up-cycle, re-cycle
Save time, Save money. Even make money. All the doer-uppers from all the second hand marketplaces all in one place.
That's rumage.
nikolay tarashchenko