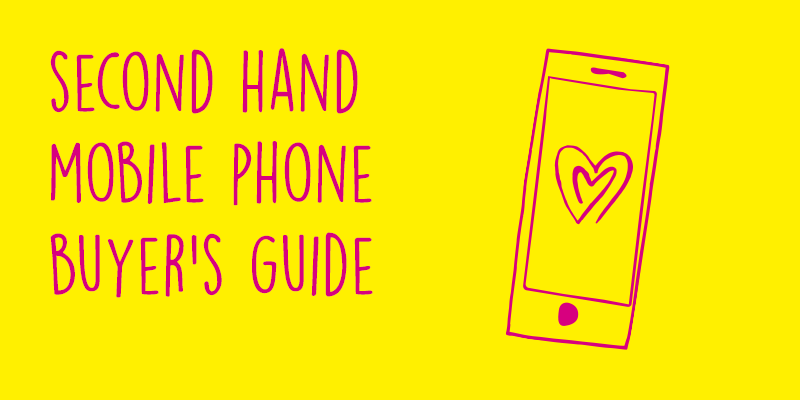 Top tips on buying second hand or refurbished mobile phones
Going for a refurbished mobile phone you can make your money go further. It might not be the latest model but knowing what you need it for probably means that an older model would be just fine. If you want the latest model phone, then you're going to have to pay more but there are great deals to be had on pre-owned ones.
When you buy a new mobile phone with a contract you'll pay more over the contract term if it is the latest model – so do you really need the latest all singing and dancing phone and does it need to be new?
You could have a phone that's new to you but costs you and the planet less. By using Rumage.com you can find the best refurbished mobile phone across many marketplaces with just one search term. Our guest expert on phones, Paul Crossman the founder of Reloved Technology, gives us his top tips on what to look out for.
What is a refurbished mobile phone?
A refurbished mobile phone is not like a normal second-hand phone. It may have been returned by a customer or the customer may have sold it back to the retailer or phone company so they can upgrade. Luck could be on your side as the customer may have just changed their mind and returned it unused. If this is the case, then you basically have a brand-new mobile phone that you don't pay the premium on.
The good news is that however the phone found it's way to the retailer they will have put it through lots of checks and will have repaired it and wiped it. There are certain standards for them to sell them on (this is not necessarily true of a private seller – so beware). It might not have the box or accessories you get with a new handset so worth digging into the details to see what is included. If you need to get accessories are they easy to find and how much do they cost?
Is there a difference between reconditioned and refurbished?
No, not really. It's just the term that retailers choose to describe it. Both refurbished and reconditioned mobile phones will have been repaired, cleaned and wiped before you see it.
When buying anything second-hand or refurbished
Pros
The cost. It's cheaper when you don't go for new. A refurbished mobile phone can save you hundreds of pounds. It's more affordable if you want to buy the phone outright and add to your existing contract or pay-as-you-go SIM.
You are part of the circular economy. The environmental impact is much lower as the manufacturing impact has already been realised.
With a refurb there will be a warranty period but check that you think that is long enough.
Refurbished will have been professionally checked and repaired. You can't say the same for second-hand phones.
A refurbished phone will have had extensive testing and the data will have been wiped. But, a second-hand phone from a private seller may not have been cared for in this way.
Cons
If you want the latest mobile, then there won't be many on the refurbished market immediately and it may take a while before one becomes available.
You may not be able to insure it. If you want insurance, it's worth checking that out before you start.
The warranty is likely to be shorter than with a new phone. But not always.
Handsets can have scratches and scuff marks. The better grade the more you will pay.
Some final thoughts
Don't assume refurbished is always cheaper, always shop around before you buy. A pre-used model will be better for the planet as you are avoiding new materials being used. The bulk of the carbon footprint associated with making a smart phone is actually the energy cost from its production. If you found this interesting and want to understand the real cost of your mobile read The real cost of your mobile.
Rumage exists to lighten the load on the planet as well as save you money. We search many sites we are linked to so you can find second hand mobile phones with ease. We are building relationships with many sites who believe, like we do, that second-hand should be the first choice as much as possible.
why buy new?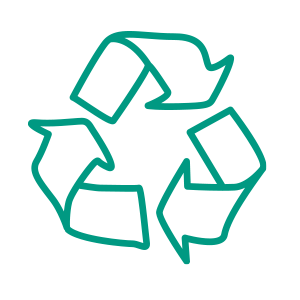 When searching phones
Be realistic about what you need it for and check that the phone will do what you need it to. You can use services like ProductChart to help you work out which model best suits your needs.
Find out who refurbished it and pay attention to its condition and what it comes with. Refurbished phones are usually graded. Grade A should be almost as good as new. Grade B means there may be minor cosmetic damage. And Grade C will definitely have some wear and tear.
For more detail read the small print on the sellers grading guide, "pristine" or "premium" is as new if it's on Reloved, some other sites may include small scratches under these titles.
Research battery health, if it has less than 90% health then you could face a £50-60 replacement fee.
Check everything works, including Face ID, fingerprint recognition and home button. Online banking needs these now.
If you are buying from an individual, check the phone is not registered as stolen and that it is unlocked!
Check if you can return it. Like anything when you get it you might not want it and you need to know that you can return it without hassle.
Be sure that it comes with a warranty. Buying from a reputable retailer means you'll get a 12-month warranty, and some even offer 24-months. With a warranty if you have any problems, you will be covered.
Tracked next day delivery is best, any longer and the chances of it being lost or stolen increase.
Feedback. Try and hunt about for customer feedback. Not only on the phone but the seller as well.
Buying from a private seller
Buying from a private seller could be risky as they are not likely to apply the grading system. This means you can't always be sure of the condition of the phone you are buying.
However, some marketplaces allow you to return a faulty refurbished phone for a refund, as long as you do so within 30 days. It's worth understanding the terms and conditions before you hand over any cash.
let's send a message about mobile phones
Someone some where is upgrading their phone. Their old one is perfectly ok. And it's selling right now on rumage.com
nikolay tarashchenko
50 million items at your finger tips!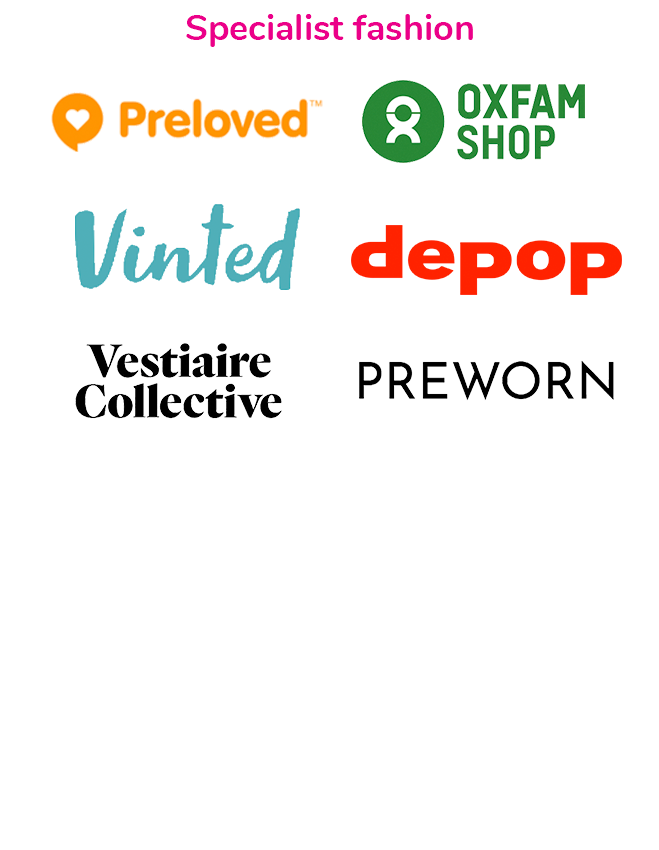 Search 31 second hand stores with one search