50 million items across 31 partners
It could be more. Ebay carries millions and millions of second hand items, so do Schpock, so too do Gumtree. Other second hand stores like Vinted carry many thousands. Our tech partners like Big Phone Store and Music Magpie carry tens of thousands. And with rumage, you search all these results from every single store, all in one go. So if you're looking for a new dress you're not just searching the thousands of dresses on Vinted. On one webpage you're searching the combined tens of thousands of dresses on Vinted, Depop, Vestaire, Preloved, Preworn, Oxfam, Ebay, Gumtree, Shpock and more. So you have a much better chance of getting the dress you want. That's how we are making second hand easy.
When you shop second hand, you're also saying 'I care about waste, and I care about climate change'
Getting things second hand is one of the most environmentally conscious things you can do. Every bit of furniture given a new life, every bit of tech re-sold, every tool re-sharpened and used again keeps one from being made. And it keeps one out of landfill. It saves on the manufacturing, the packaging, the shipping across the world. And there's a human cost too.
"I wanted my children to grow up knowing that as consumers they have a choice. Fast fashion, our disposable economy, always buying new is unsustainable. Buying second hand means less resources being used up, less energy, less manufacturing, less shipping, less landfill. The choice is ours."

Jo Spolton, CEO Rumage
Making second hand first choice
When we launched in 2020 we were very clear about one thing: if we want to make second hand first choice, it's got to be easy. That's why we've invested so much in our technology. It's super smart and our search engine searches all the top second hand stores all at the same time. And we've put in filters and all sorts of extras that have made things better. And we keep adding to it. We want to make second hand as easy as going on Amazon or Compare the market of Skyscanner if you're looking for a cheap flight.
'I used to be a professional sailor and I've seen islands of plastic in the seas. And I've also been in countries where nothing gets thrown away. I want to keep the reuse, recycle wheel turning by making second hand a viable first choice for more people here in the UK. It's not just about saving money – it's about saving the planet"
Jo Spolton, CEO Rumage
let's put the brakes
on fast fashion
Dom Hill
50 million items at your finger tips!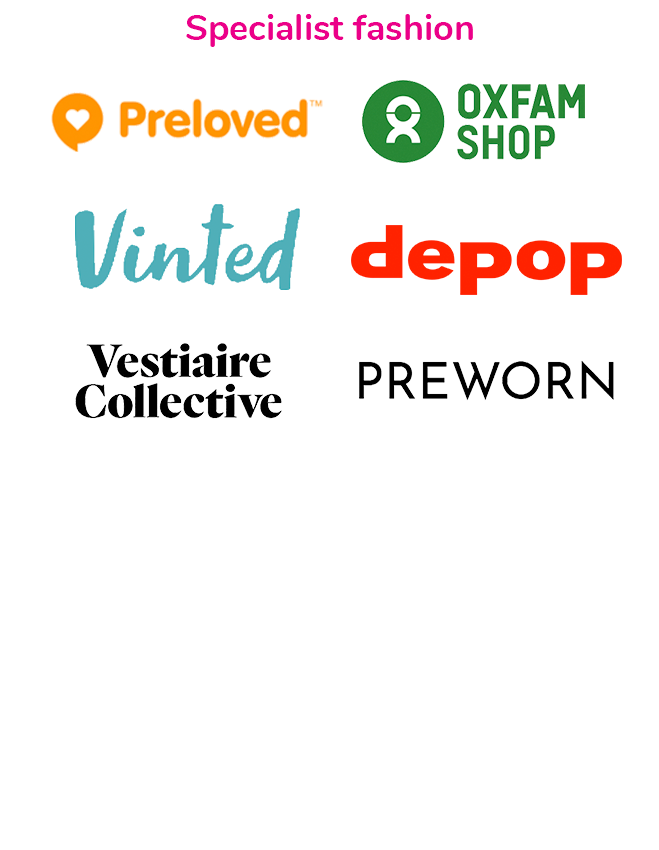 Search 31 second hand stores with one search
Tweets by GoRumage