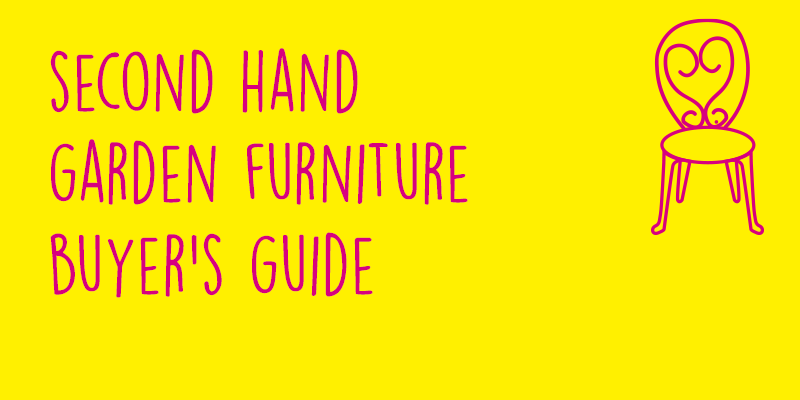 Top tips on buying second hand garden furniture
Even when buying second hand garden furniture, the right material is worth considering as it will determine how durable the furniture is, what its likely condition is and how long it will last you. Garden furniture can make your outdoor space, from an entertaining zone to a relaxing oasis on a patio. Just like an indoor space it says a lot about you! The Rumage.com team are passionate about second-hand garden furniture but we know that when you want that special item it can be a little daunting so here are some tips to think about.
Set a budget
Second-hand garden furniture is still an investment. Know how long you want it to last and that can determine the price and the material. Before you start, make sure you know how much you want to spend. Second hand garden furniture is often more affordable than new – but do your research before and during your hunt to stop you getting carried away and spending too much. Even online there are opportunities to reach out to the seller and make a case for a better deal.
How long does it need to last?
Knowing what and how you want to use the furniture helps you decide on what budget to set and what material to choose. You can choose from:
Metal – long lasting
Wood – depends on the wood
Rattan – two types to choose from
Plastic – lasts well
More on materials and maintenance
Metal
Defiantly a low maintenance and durable material. Metal costs more new and probably more even when it's been used (unless it's in really bad nick). The good news is that it's sturdy and weatherproof – but not all sets are rust-resistant. If you need it to be left outside all year-round check how it's been treated. You do need cushions as it gets hot in the sun and needs a little padding for long lounging. Check if it comes with cushions and what they are made of. You may need space to store them away when it's wet or over winter. However, you can make cushions if you want a little side project.
If you choose aluminium, the best thing to do is paint your outdoor furniture or to get it powder coated. For steel or wrought iron furniture you need to rust proof (if it's not already) it. But both are easy to clean up.
Wood
Wood looks great. You need to choose the right type depending on how much storage space you have. Softwoods, such as pine and cedar, will cost less but will need protection from the elements. Hardwoods, such as teak and eucalyptus, cost more, are more durable and so will last longer. They will need to be treated at least every year with oil and stain, but they will weather naturally. Bought second-hand you might need to give it a good clean and treat it with oil to bring it back to life.
Rattan
Rattan is all the rage. It is worth noting that there are two types of rattan. Natural and synthetic and both have that woven style effect that looks great in a variety of colours and suits all types of spaces. Natural wicker rattan is strong and looks great but, it's not weather resistant and again will need to be stored. If this is not an option, then synthetic polyethylene resin is the way to go. There are many benefits to this synthetic material including its durability and lifespan. However, your artificial rattan requires proper care and maintenance. Second-hand rattan could need a little sprucing up to look good as new again. All you need is: a stiff brush, a vacuum cleaner, washing up liquid, bucket of warm water and a soft cloth. Plus a garden hose or bucket of cold water.
Don't use any cleaning products that contain bleach or scouring agents on your rattan furniture as they can lead to cracks developing.
Plastic
Plastic garden furniture is great if you're on a budget. There are lots of different styles and shapes at low costs. They might not be as durable or sturdy as other materials and show the dirt a bit more. Plastic is weather resistant so there is no need to store it away over winter. Note that heat can make it warp.
Some final thoughts
Rumage exists to lighten the load on the planet as well as save you money. We search many sites we are linked to so you can find second hand with ease. We're building relationships with many sites who believe, like we do, that second hand should be the first choice as much as possible.
why buy new?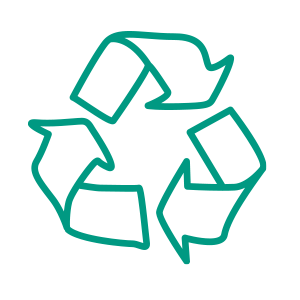 Make sure it fits
Before starting the buying process make sure that it will fit in your garden or on the patio. Measure all the space, the width, depth, and height and think about exactly where you want it to go.
Keep it local – and collect
Even if you shop online, you can keep it local with Rumage.com by setting a search location near your home, a friend's home or the office. Make a bid and pop on over to meet face to face if you can. Take a friend if you can. If you can't meet in person because it's too far away it's better to pay through Paypal for extra buyer protection.
getting it home
All garden furniture that you collect needs the right size transportation. Fantastic second-hand sets might not break down and metal will be heavy so think about what your vehicle can cope with.
All second hand, all in one place
At Rumage.com we bring together many second hand sites so with one search you can let us look for you rather than having to individually search the many online sellers. If you give us your email address, you can set-up an alert and we can search for you every day till you find that perfect second-hand garden set. Garden spaces really show your individual style. Whatever your tastes are it's always good to fill your home and your garden with the things you love!
If you found this interesting why not try Second-hand Furniture Buyers Guide
let's not break the bank in the garden
Every piece of garden furniture on rumage.com is one that's not being made and not ending up in landfill. Your garden will thank you for it.
Rabie Madaci
50 million items at your finger tips!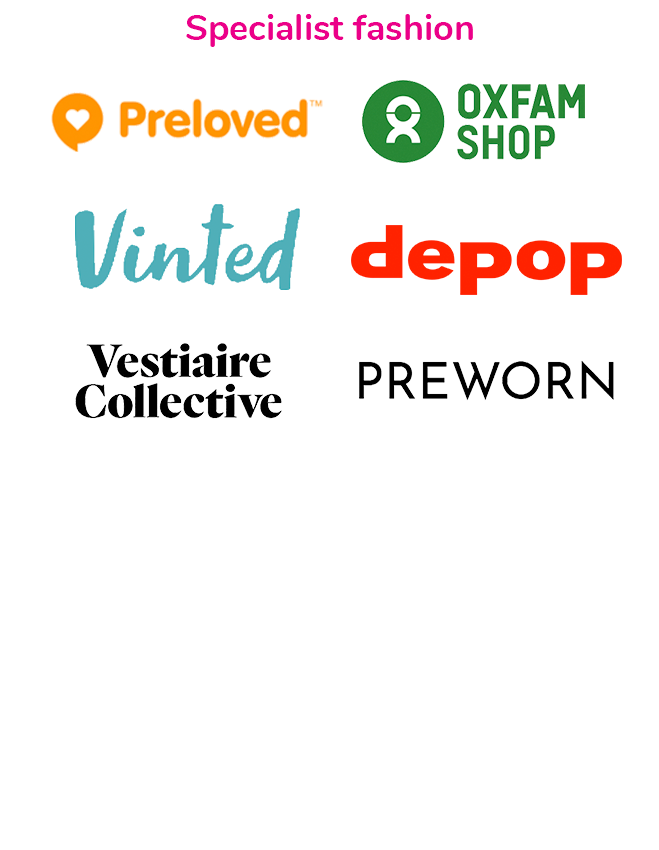 Search 31 second hand stores with one search