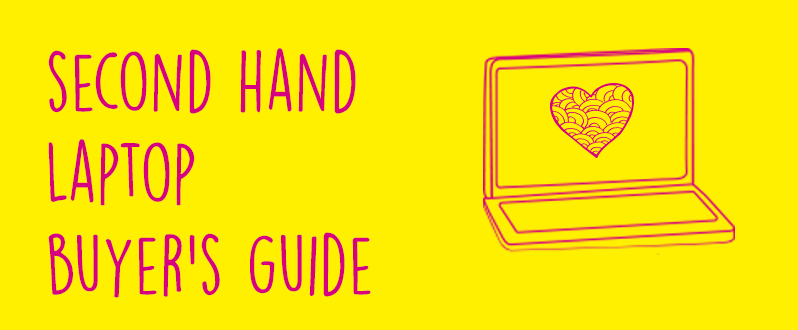 Top tips on buying second hand or refurbished laptops and computers
If you want a great laptop but can't afford one there are deals to be had on refurbished and second-hand laptops. If you go for a second-hand laptop or reconditioned laptop you can make your money go further. It might not be the latest model but knowing what you need it for probably means that an older model would be just fine.
By using Rumage.com you can find the best refurbished and second hand laptops across many marketplaces with just one search term. But there are some things to watch out for before you decide if a pre-owned laptop is for you.
Second-hand laptop verses refurbished laptops
When you see a second hand laptop, they are usually being sold by the previous owner and sold as seen.  The condition of the tech will be far more variable than a refurbished. And, when you are buying something second-hand this can mean that the transaction is a bit riskier. If the devise is over two years old, then the warranty is likely to have expired. Often second-hand is better priced as the sellers are not in it to make money or they don't know the true value of what they are selling. Buying privately means you must check with the seller what you'll be receiving before you pay.
Refurbished, or reconditioned laptops are professionally restored by a specialist retailer or the manufacturer and are nearly as good as new. A refurbished laptop usually comes with a warranty. Often, they can be display models that have been cleaned up and will be graded for quality, or 'open box' returns but they will all have been checked by professionals to make sure they work well and look good too. All this 'care' will be reflected in their price.
There are some things you can use to help you make a buying decision – laptop grades can help. Grades determine what condition the laptop is in, and what type of damage or wear and tear (if any) you can expect. There are typically three categories – Grades A, B and C.
Grading and how it helps you make the right choice
The term Grade A is normally used for 'open-box' devices. These are hardly or not used, usually returned to a retailer straight after purchase. Often these are in flawless condition with no signs of wear and tear and usually they will be in the original box and come with all the accessories. This is as close as you can get to buying brand new – they will be more expensive but could be just what you are looking for.
Grade B laptops will look used, but the damage is cosmetic. This could be minor scuffs, but nothing that's going to get in the way of everyday use. They might not have the original box or accessories but should still come with a compatible charger. These will be cheaper than a new or Grade A models.
Grade C laptops may have more visible dents and scratches, but the laptop should still be in full working order. Very unlikely that there will be a box or accessories, but again it should still come with a compatible charger or be a model that it's easy to buy a charger for. These are cheaper again.
A few final thoughts
Don't assume refurbished is always cheaper, always shop around before you buy.
What it will be, is better for the planet as you are avoiding new materials being used. The bulk of the carbon footprint associated with making a laptop is actually the energy cost from its production.

Rumage exists to lighten the load on the planet as well as save you money. We search many sites we are linked to so you can find second-hand laptops with ease. We are building relationships with many sites who believe, like we do, that second-hand should be the first choice as much as possible.
why buy new?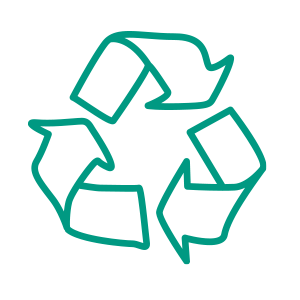 When searching second hand
Be clear on what you need it to do
Then check the specs. You can use services like ProductChart to help you decide which model offers the right specification for your needs
Check if it is a refurbishment or open-box return
Find out the age of the laptop
Look at the condition and be happy it's good enough for you
Check if you can return it if not 100% happy
For pricier options check that your Credit Card offers you protection
Ask who performed the refurbishment
Check if it come with accessories – and what are they, how easy they are to replace
Be certain that the product has a warranty
Will it do the updates?
When you have your 'new to you' laptop remember to make sure it is still getting security updates. It is worth remembering that Windows 10 laptops will get updates until October 2025. Ideally if you need it past that date ensure that the one you buy now is Windows 11 compatible.
let's make laptops last longer
If you don't need this year's model this year, someone is selling last years model on rumage.com
nikolay tarashchenko