At Rumage we believe that nothing beats that warm and fuzzy feeling you get inside when you've done something great for the planet. Repairing an item and giving it a new life is a great skill and a wonderful feeling. That's why we are on a mission to help our planet and the people in it by making second-hand an easy first choice for everyone! That said there are things you just can't or wouldn't buy second-hand. However, you can still make great choices for the planet with sustainable alternatives to the things you are shopping for every day.
That's where the Beagle Button comes in! It makes sustainable shopping as easy as what you're doing already. They'll do all the research into sustainable product options, so you don't have to. Plus, unlike an app, you don't need to remember to use them. The Beagle Button just sits there like a good puppy until it can be useful.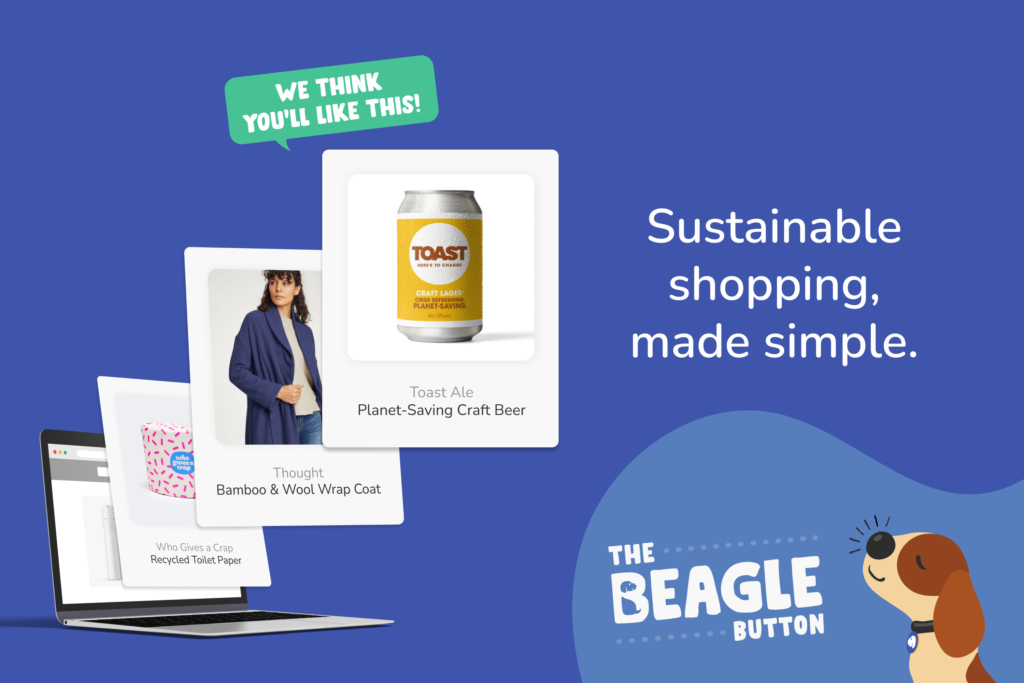 What's the Beagle Button?
A free browser extension that automatically recommends sustainable alternatives as you shop as normal. Sustainable shopping can take time, energy and research – plus it's hard to find the latest ethical products if you don't even know they exist!

How it works
First head to The Beagle Button and then download the browser extension (on desktop / laptop). You can then personalise it. For example "Show me more plastic-free, UK-based or Vegan products." Then you can forget all about it and shop as normal. What happens next is amazing. When you're browsing for a product if there is a better option, they'll show you instantly on your screen.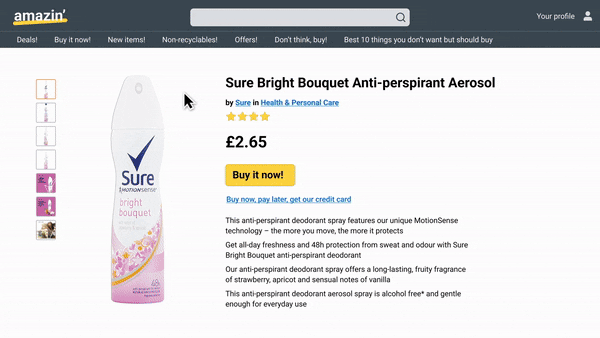 How does Beagle find the most sustainable products?
The Beagle Button has found almost 2000 sustainable products so far, using an evidence-based approach and leveraging existing certifications to ensure brands are as good as they say they are. Brands can't pay to be on the platform because they will only recommend products with bonafide sustainable credentials.
Join their mission to change the way the world shops!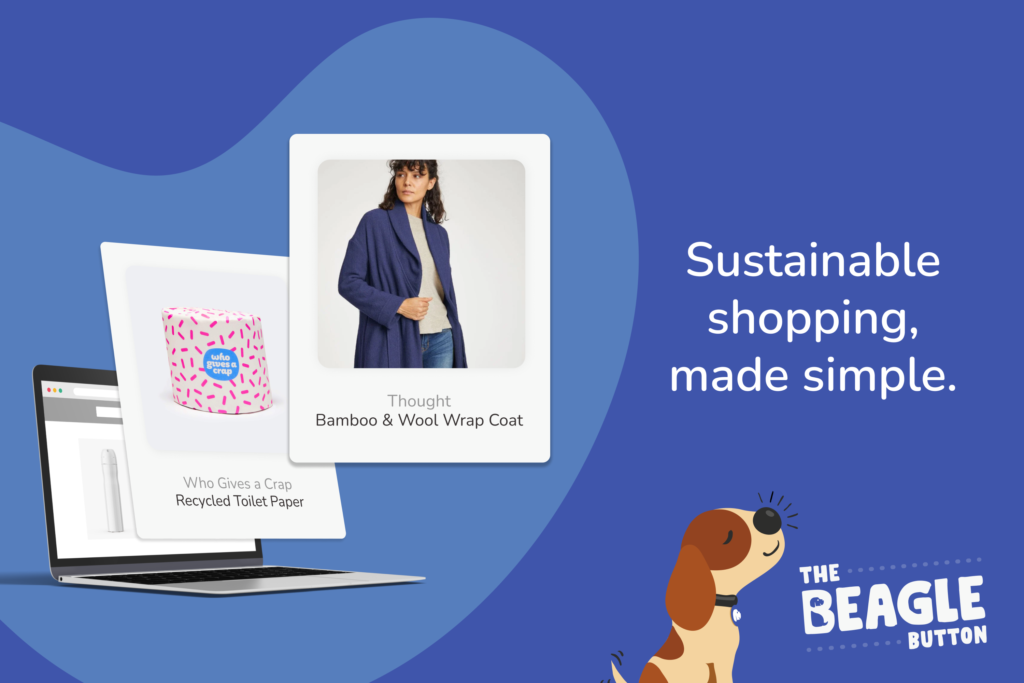 Free to use
You just shop online as normal
Automatically see sustainable recommendations
Rumage isn't just a business. We love pre-loved gear, not just because it saves money but because some things are nicer with a little history. We love second-hand because if we all bought second-hand we could make a huge difference to our impact on the environment. But when only new will do – we support the Beagle Button.