At Rumage we are passionate about second-hand and are making sure that this Christmas our gift buying is sustainable or pre-used. So, this year can we shop better over Christmas and make a difference? We've been hunting about for some interesting gift ideas that won't cost the earth! Here are a few the Rumage team will be supporting this Christmas.
Why are we so passionate about all this?
In the UK 125,000 tonnes of plastic packaging will be thrown out, rather than recycled, 83 square kilometres of wrapping paper will be thrown out or burnt, enough to gift-wrap the island of Jersey, and 150 million cards and packets are delivered during the run up to the big day.
Wrapping and card sending can be sustainable
Instead of sending the usual cards why not try these – Waystosaythankyou! 10 Christmas seed packets either as the card itself of as a stocking filler or thank you card. Click the pic to look!
Or try these stylish and contemporary recycled Christmas cards in a Scandinavian inspired design style, send a message this year using one of these 48 eco-friendly cards. Both the cards and the envelopes are made from recycled paper making them a better alternative to send to your friends and family than a lot of other cards. There are 6 designs to choose from and they are quite different and really stand out – and you are doing a good thing! Click the pic to look!
Try this Recyclable Kraft Paper it comes with large sheets, colour gift wrapping paper, jute string and 12 tags. There are 9 Designs: from Christmas Trees to Snowmen. No longer does it need to go into landfill.
Stocking fillers that don't cost the earth
It's hard to avoid lots of plastic bits and bobs when building a stocking but we simply need to try harder as the planet really won't thank us. Here are a few things we found.
Eco Friendly Vegan Ballpoint Pens – Unfortunately, most of us regard biro pens as disposable, but that's a lot of plastic for landfills. These eco pens are a must-have for a successful transition to a low-waste lifestyle, they don't just look good – they do great! They are 100% recyclable and part compostable. Click the photo to get more information.
Citrus exfoliating solid cleansing bar that moisturises and cleans. A fabulous cleansing, moisturising and exfoliating bar fragranced with Citrus Essential Oils and blended with Oatmeal. Known as a superfood for skin and a natural exfoliant Oatmeal helps reduce excess oil relieving skin irritation and itching. A lovely all-over exfoliator, and fantastic for pre/post tan. It's 100% Plastic free, 100% Vegan, Made in England, natural, organic soap bar with chamomile & Calendula essential oils. The Little Soap company is proud to say all of their products are cruelty free, organically made, and suitable for Vegans.
EcoSlurps Bamboo Cotton buds are made from sustainably sourced mosa bamboo wood and organic Cotton. Each large box contains 500 compostable double ended white bamboo cotton swabs. EcoSlurps mission is to become carbon positive and to reduce plastic waste. With every sale of these Bamboo Cotton Buds they pledge to plant a tree through a partnership with the non-profit organisation OneTreePlanted. By planting trees they offset the carbon footprint created in bringing their eco friendly products to market while also helping to rebuild ecosystems around the world.
Wildflower Seed Stocking Filler – Three cute little matchbox sized boxes of wildflower seed balls packed with bee and butterfly friendly UK seed. They are ideal for Wildlife Lovers and a great Christmas gift. Just scatter on top of soil or compost in a garden bed or pot and water and nature will do the rest. These beautiful British Flowers provide a source of food and habitat for wildlife.
The hunt for unique gifts that don't hurt the planet
Eco friendly gifts come in all price brackets and these guys have some great products @ Protect The Planet.
We love these environmentally friendly jotters . A set of three A5 notebooks with designs including dreams (lavender), notes (leaves) & bright ideas (foxgloves). 36 uncoated & recycled pages and a front cover made of recycled material. All carbon created during production is offset by reforestation with the Woodland Trust.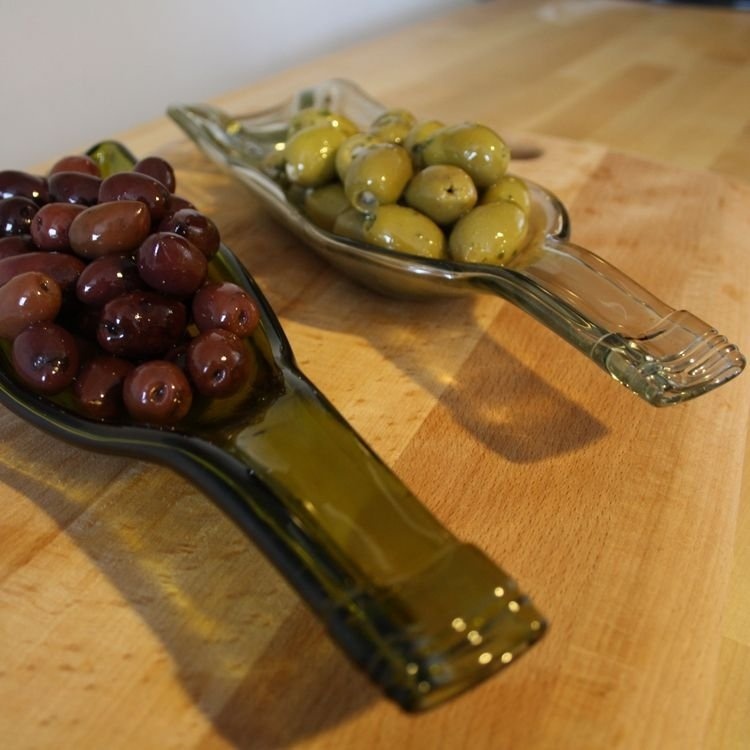 Also love these Beautiful recycled wine bottle dish. Melted and slumped wine bottles that are perfect for serving nibbles like olives and dips. Available in green or clear and are truly environmentally friendly tableware.
Second-hand is better still
If you want some good tech pressies or just want to make sure you can afford this Christmas do head to rumage.com and bag yourself a pre-owned something! Let us know how you get on.
However you shop and whatever you do over the festive period why not light a couple of vegan candles, turn OFF your devices and grab a glass of something delicious and snuggle down together. The gift of time is the best gift of all.
This post contains some Amazon affiliate links in which Rumage may earn a small percentage from qualifying purchases but, at no extra cost to you. Thank-you for helping to support our blog!