It's August and the weather has been hotting up and the lock-down rules are relaxing – but you may still just want to keep it in the family or extended social bubble with a picnic off the beaten track. But can you have a picnic without the plastic and be more eco-friendly and eco-conscious? Picnics come with lots of packaging and often that is plastic (and often single use). Here are some sustainable solutions to help you out.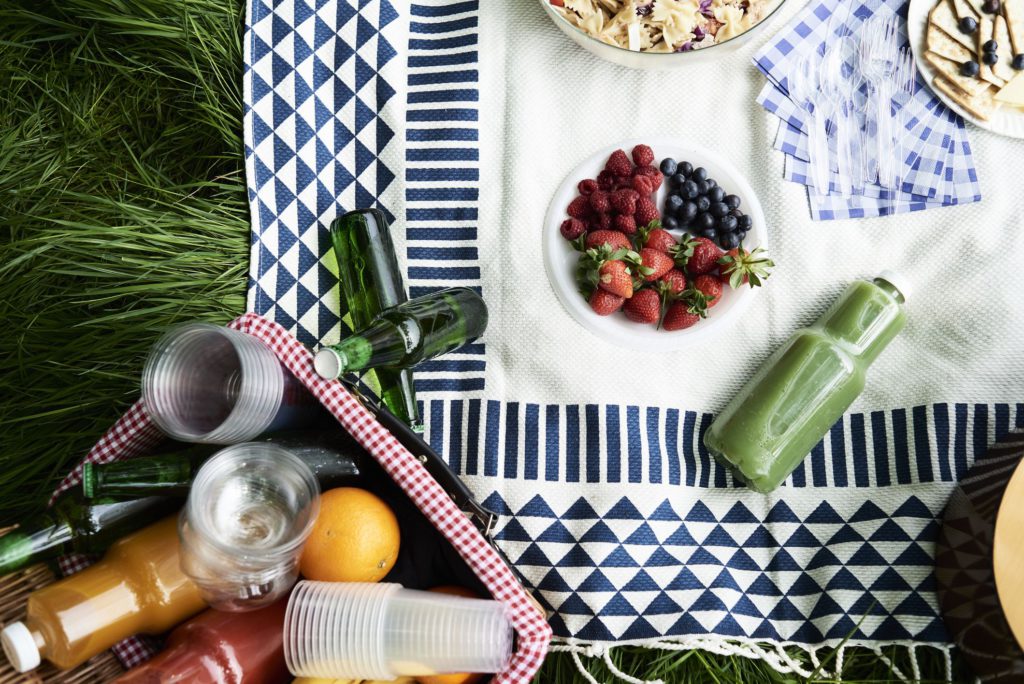 Keep it simple but have fun with home-made treats and bright blankets for sitting on. Invest in some funky plates and cutlery that are reusable rather than single-use.
This 21 piece picnic plate, mug and cutlery set comes in it's own storage box so is easy to pack up and move on.
There are lots of second-hand picnic baskets, hampers and blankets available from second-hand selling sites so they don't have to cost the earth.
Buy your veggies loose and chop them up yourself, it's cheaper and better as there is less packaging. Small re-usable boxes or bees wax paper are a must to keep single use plastic at bay.
These collapsible silicone food storage containers are perfect as when they are empty, they are small to pack away and take home to wash. No excuses to leave anything behind.
Make it special spending time that morning or the night before to bake cakes and goodies and even try your hand at homemade dips to avoid supermarket packaging (make it a kids project to encourage them to eat healthy homemade yummies). Yogurt, grated cucumber and a little garlic, lemon and dill makes the perfect Tzatziki – tastes great and lasts in the fridge for days. Mash some Avo and add tomatoes, spring onions, lemon, coriander (optional) and some jalapenos for a quick guacamole. Just add veg sticks or pitta and a healthy snack is quick to prepare.
Zero waste bees wax foo wraps are an eco-friendly alternative to plastic wrapping and can be used for meats and cheeses – they look lovely as well.
Choose your site, rock up and leave nothing but memories!
This post contains some Amazon affiliate links in which Rumage may earn a small percentage from qualifying purchases but, at no extra cost to you. Thank-you for helping to support our blog!