A massive 80% of plastic bottles are simply non-biodegradable litter. While it is convenient to consume drinks straight out of plastic bottles, they have a huge impact our environment. And, plastic water bottles have a significant carbon footprint, with the amount of water going into making a bottle being up to three times what's inside the bottle. They take over 1,000 years to bio-degrade! So, if you do have some knocking about why not give them a new life?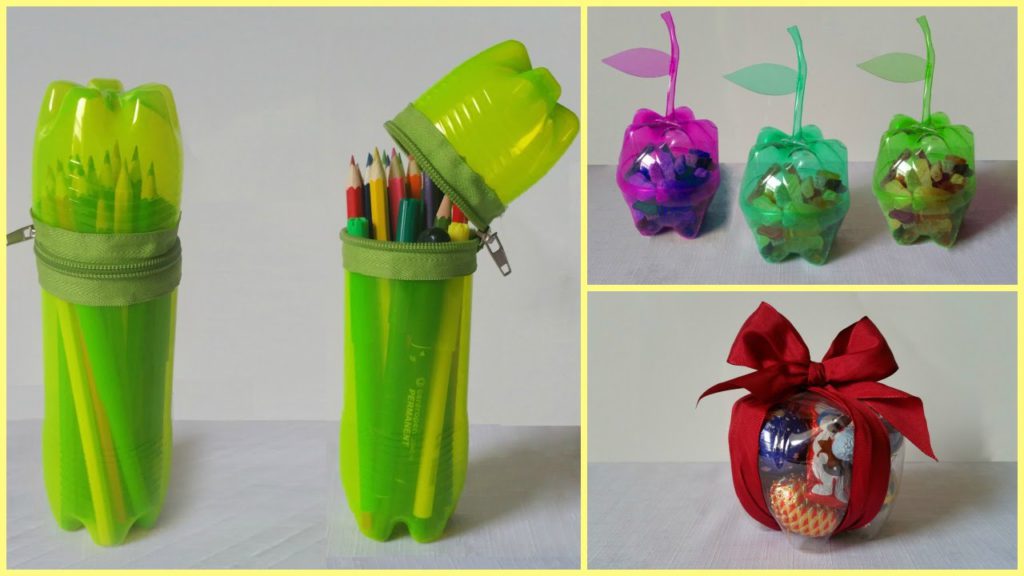 You will be surprised at how many reuses there are for that plastic drink bottle, don't just throw it away, use it to make something amazing.
What about this sturdy zipper case as a nifty pencil case for back to school? Allowing the kids to really personalise theirs. To make one, cut the plastic bottle, glue a zipper to it, add the decorations of your choice and tadar!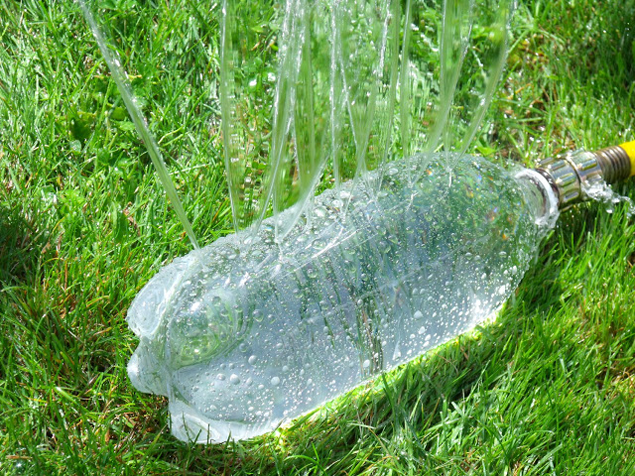 2. Now it's heating up again keep your plants happy (or your kids) with a home-made sprinkler. All you need to do is poke holes in a 2 litre plastic soft drink bottle, pop the hose into the bottle and wrap some tape to fix the opening of the bottle. Turn on the tap and the homemade sprinkler kapow!
Perfect for a hot day and they are free to make!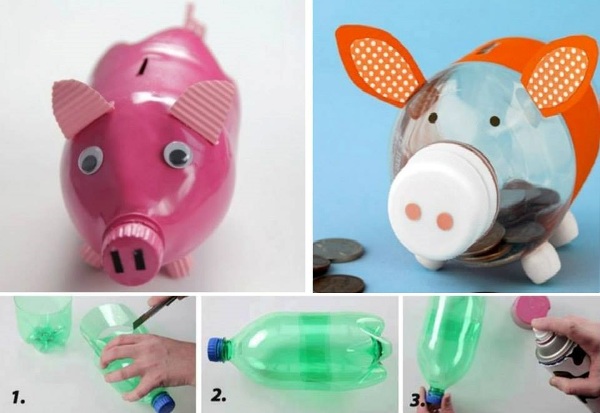 3. Not only does this simple project recycle a plastic bottle and make a fun funky piggy bank, it also gets kids to starting saving and recycling from a young age. All you need to do is cut the bottle about of a 1/3 along, remove the middle 1/3 and glue or tape back together (you can make them longer or shorter depending on the animal). You can use spray paint, acrylic, or stick paper to it. Remember the eyes as it really comes to life then. You don't have to make a pig, we've done cows, birds, you name it? Get creative!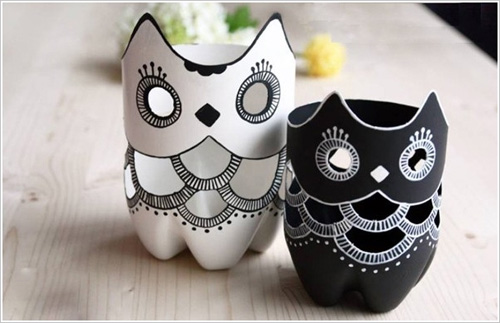 4. Build on this theme and turn plastic bottles into these quirky vases – we found these owl ones. They can be used as planters, flower vases, pencil holders, toothbrush holders, or anything else that you can think of. Probably not one for the young ones as we had to use a scalpel to cut out the shapes. Again most paints will do but best if you varnish over the top.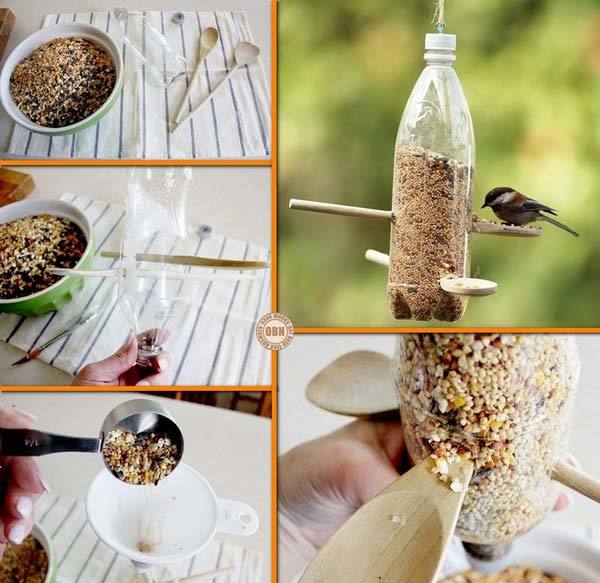 5. Since lock-down the birds have returned in force to our garden. A well-placed DIY recycled bird feeder will allow you to view our feathered friends up close, helpful when we had our bird spotting project from school. You can make one out of a plastic bottle and a couple of wooden spoons. Pock holes in your plastic bottle of choice (the plainer the better) and push through wooden spoons so the birds can perch easily. The hole nearest the spoon end should be bigger allowing the food to tumble out. The just fill with nice bird seed and away you go!
Rumage will keep on the look out fore more upcycling projects to keep you entertained over the summer! May the sun shine for us all!