Well Halloween is unlikely going to be like it was last year. Pretty sure that the guidelines mean we can not knock on doors and play tricks. But we can still have fun as a family and dress up our homes with spooky Halloween wreaths and decor. You can still play games and have a spooky treasure hunt round the home. If you don't feel like taking on the task of making the house a spooky fun place alone, get your little ghouls and goblins involved as there are plenty of simple things, we can all turn our hands to! This year it's on a Saturday so if the rain keeps falling a day of decorating will keep them amused.
The countdown to Halloween is on! There are pumpkins to be bought (or you may have have grown your own) and carved, there are goodies to be purchased (or made), costumes to be dreamed up and though Halloween parties might not be the same – an indoor spooky Zoom night could be the answer.
You can always find something just right secondhand or make your own with some easy do-it-yourself Halloween ideas – there is something for all from the DIY novice to the pro crafter. So, put on a spooky playlist, and prepare for the best semi lock-down Halloween ever!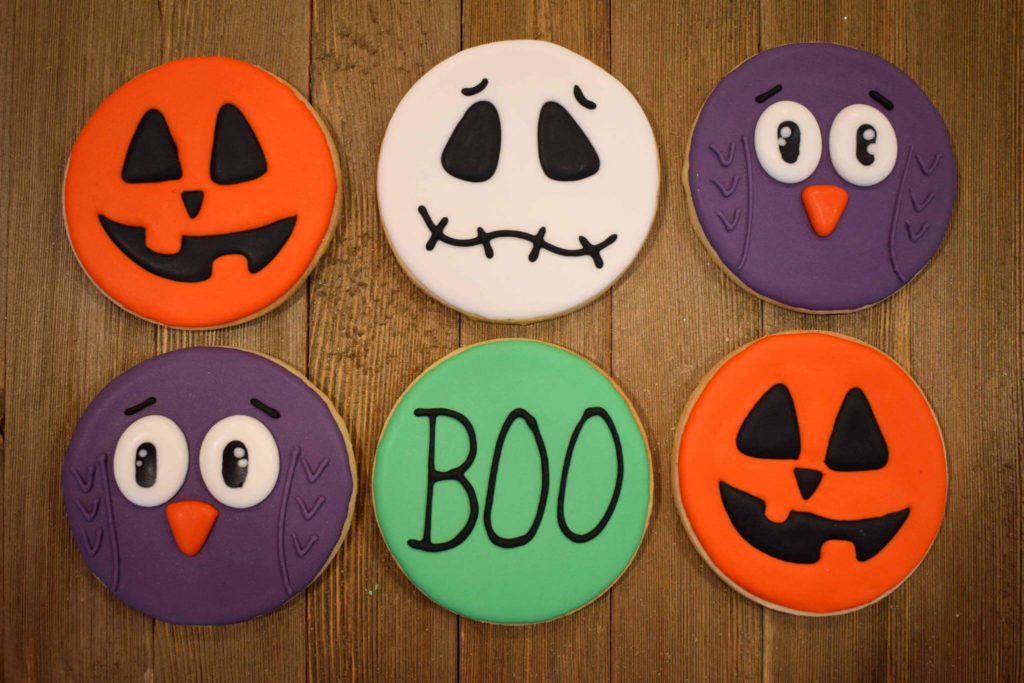 Some recipes
We love the BBC Good Food-halloween-kids-recipes they have 29 recipes that any little monsters will scream for joy for – and enjoy making with you. From spider pizzas to scary cat cupcakes, these recipes are fun and easy to make. I love their Sausage mummy dippers – found here: Sausage-mummy-dippers. They are so easy and always hoovered up with glee!
Bats – a must have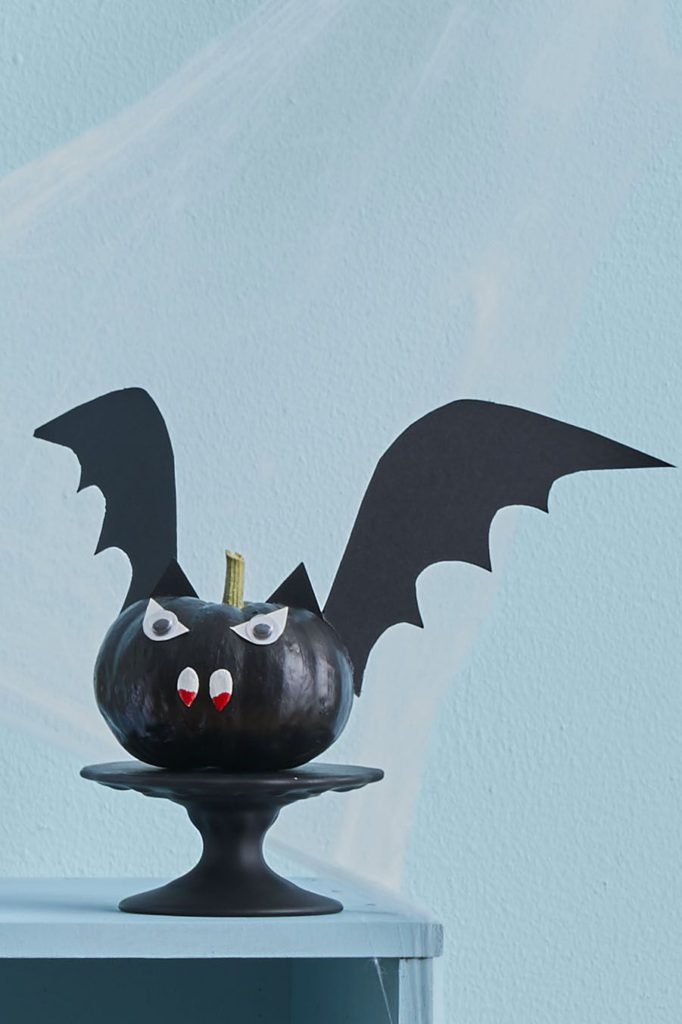 Using acrylic paints, paint mini pumpkins painted black and stickers for teeth and eyes just add a touch of red (for blood). Cut ears and wings out of card stock and glue googly eyes on top of your eye-shaped paper cut-outs.
Google eyes – of course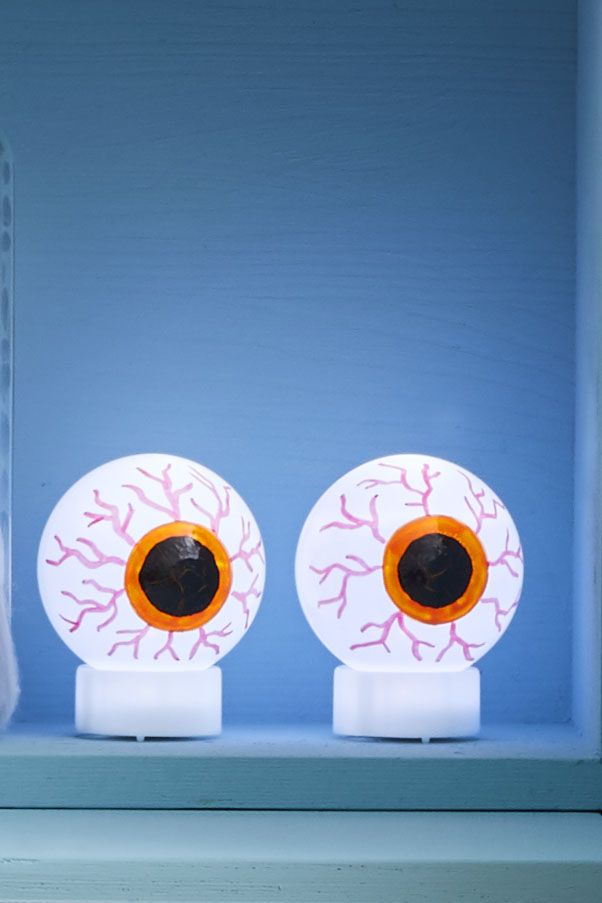 Cut small X-shaped openings at bottoms of ping pong balls with drawn-on pupils and veins. Place them on top of flame portions of some LED tea-lights and pop them in places that surprise the ghoast hunters.
Ghosts – no Halloween would be without them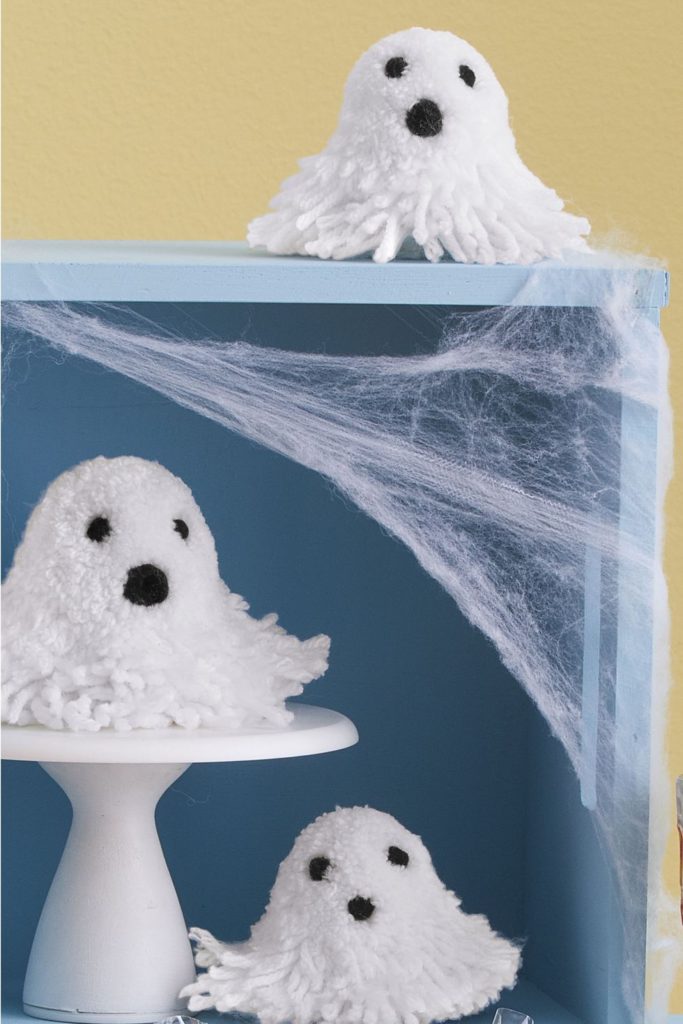 Use a pom-pom maker to form a big white ball – or cut 2 circles of card. Wrap wool round and round then shape the ball into a ghost by trimming one side into a round head and leaving the other side long and loose. Glue on small black pom-poms or googly eyes and add a mouth.
Party Banners
Decide on your phrase, type them out and print out each letter as large as you can. Use the printed letters as templates to cut them out of interesting paper. Add small decorative touches to the letters – leaves, and feathers are cool – then attach them together with black wool or sting and hang up the as a welcome or a warning.
Window dressing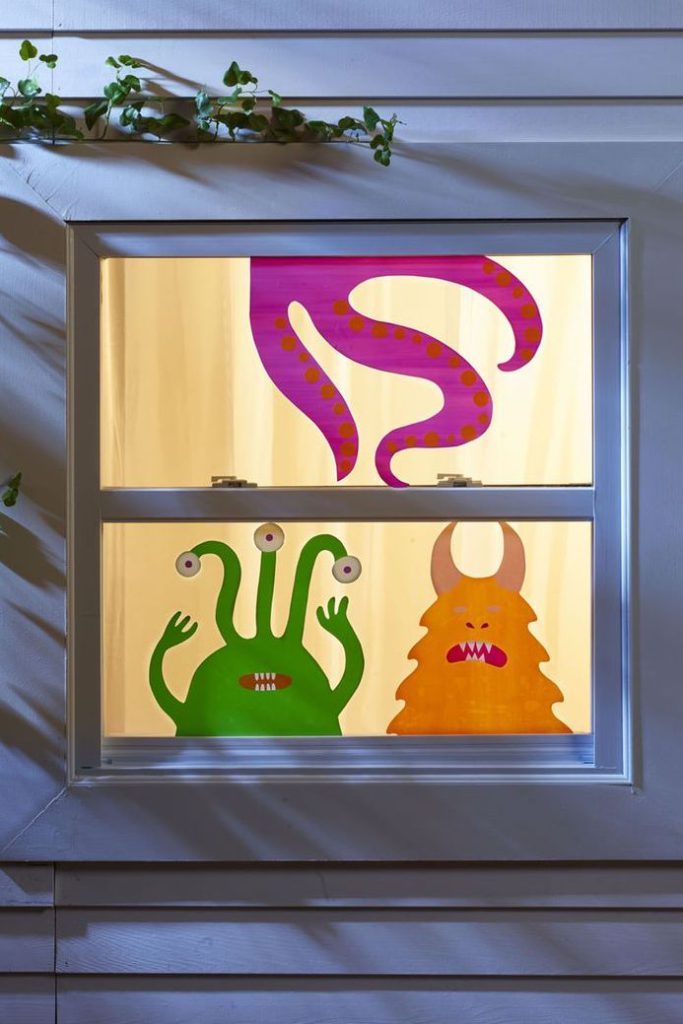 These self-made up creatures are looking out even when nobody's home, and no ones coming to visit. Get the kids to draw their made-up ghouls and trace them out onto paper and them cut out. Add details to make they funny and away you go.
Groovy Pumpkins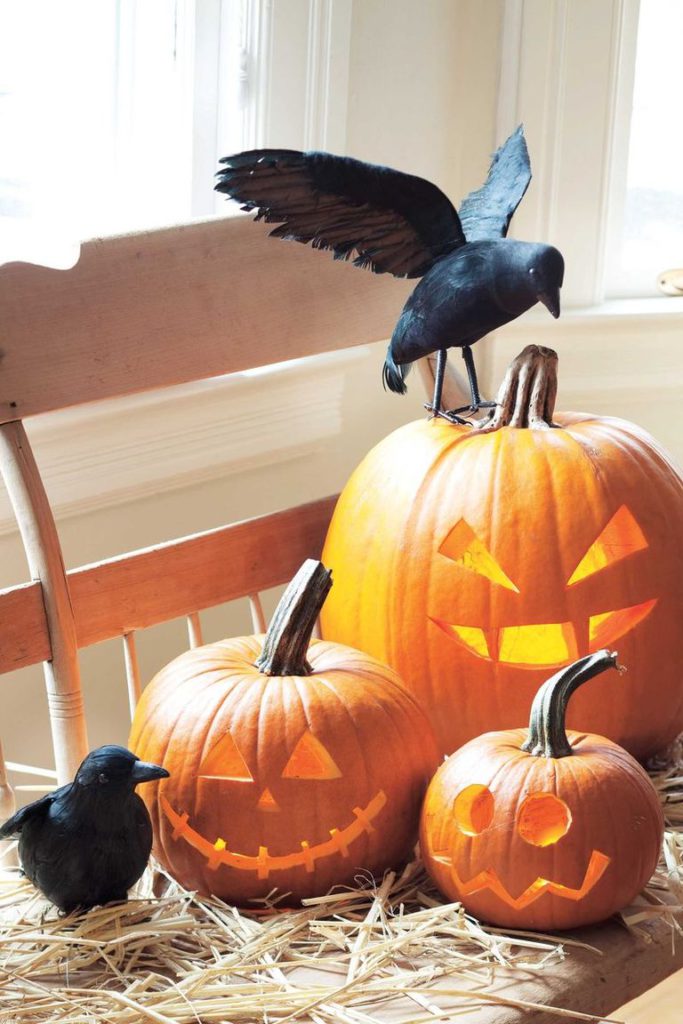 Use safety lights which are battery-operated, and rechargeable to light your creations. With LED candles you never have to worry about lighted Jack-o'-lanterns catching something alight, especially indoors, leaving you free to get creative with your decorating scheme.
Carving these but not cutting all the way through is definitely going to be less messy, so you don't have to worry about picking pumpkin guts off the floor. Just use a knife to make patterns rather than cutting all the way. You can't really light them the same as a fully cut version but you don't waste the pumpkin either.
There is more than just the Pumpkin. So, If you can't get your hands on a pumpkin try a butternut squash or other interesting squashes available everywhere- the colours are stunning and they look festive!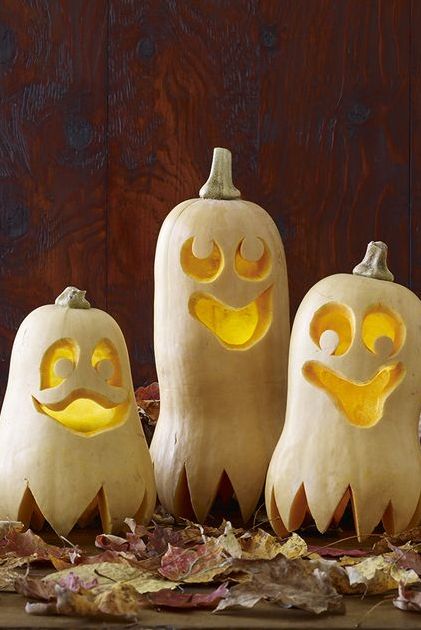 It's scary how easily you can spend money when getting ready for the spooky night. Do you really have to buy everyone a costume? Or can you make some of it yourself? What can you do to turn your home into a haunted mansion? Let us know what you are going to do?!