Want to stay at home? Then this one is for you. If you'd rather not leave home have a read of the Rumage holiday ideas. Part 1 was about luxury. Part 2 was about campsites we love and today we are staying in the GARDEN.
With COVID-19 still in our communities there is a desire to get out BUT here are some ideas for camping at home. Make it fun. Make it an adventure. Here are some thoughts to make your garden camping night one to remember…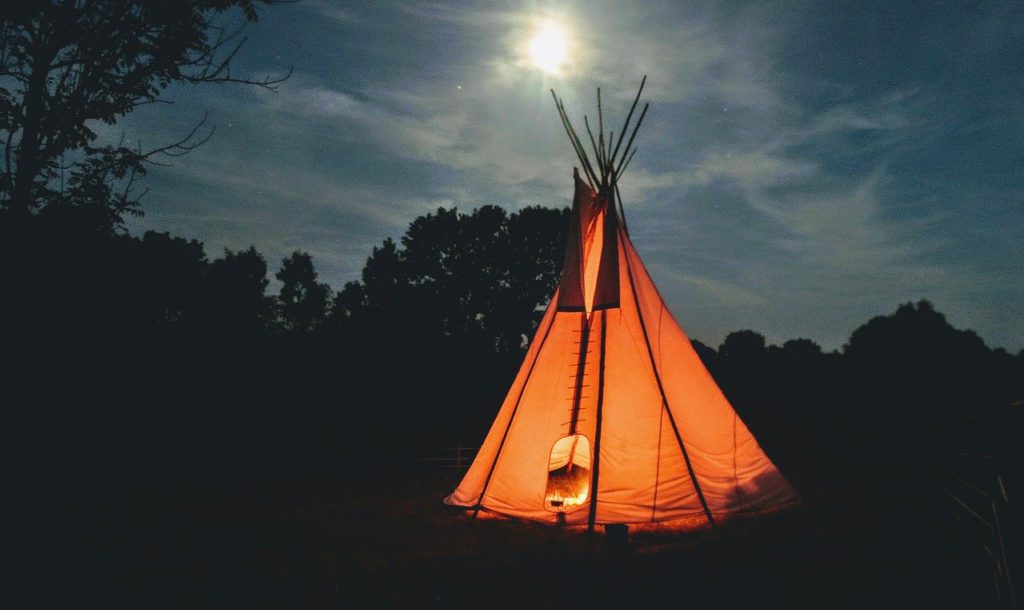 Everyone benefits from some time outside, star gazing, building a fire. It restores us, leaving us with a sense of well-being. Listening to the sounds of nature is exciting, and waking up with the sun and the sound of bird song is a joy. So, how to make it as exciting and easy as possible. Solar lights are a magical way to light the garden up. These seemed to be good value so I'm adding them to my list.
1. Set up your tent in the daytime. Let the summer sun power your solar lights and make your tent all cozy inside for when bedtime beckons. Nothing worse than having a last minute scamper to get the tent up and then it's a little colder than you'd like inside.
Here are a couple of options depending on how much you want to use your tent.
There is a classic Teepee from skandika. It comes in 3 sizes catering for 8-12 people. Or there is this great in 100% Cotton Canvas, rot, mould and water-resistant tent that come in 4 sizes and 2 colours.
Or this classic 8 man Glamping Tent is wonderful – a bit pricey but loads of room for all. No matter how big your space or gathering, set the scene with this striking design.
2. Make it an outdoor day, rather than just going out to the tent when it is time for bed. Make it feel as real as it would at a site. Play outdoor games like boule, rounders or Molkky. If you all have a really good run around you might all actually fall asleep!
3. Have a fire. Camping in your garden allows you to have a campfire. We have a metal fire pit in our garden, but you can make a fire pit by digging a round pit in your garden and surrounding it with bricks.
4. Toast marshmallows. No campfire would be the same without marshmallows to toast! Spike them on BBQ skewers and poke in the fire to melt and toast a little before feasting or melt them between 2 sweet biscuits to make Smores.
5. Bake potatoes and corn on the cob by just wrapping them in tin foil and placing them in the embers to cook. There's nothing quite like food straight off the fire. For the sweeter tooth you can make banana splits. Again wrap them up in foil and put them in the embers for a tasty, nutritious treat. We split the skin a little and add a chunk of choccie! Or you can make a tripod to cook over the fire on. We've got an Multi Purpose Cooking Tripod we've used countless times – but those more handy than my lot can make one.
6. Tell stories or sing songs – but be nice to the neighbours! . If the kids are not too young tell spooky stories while gazing into the flames in the half light.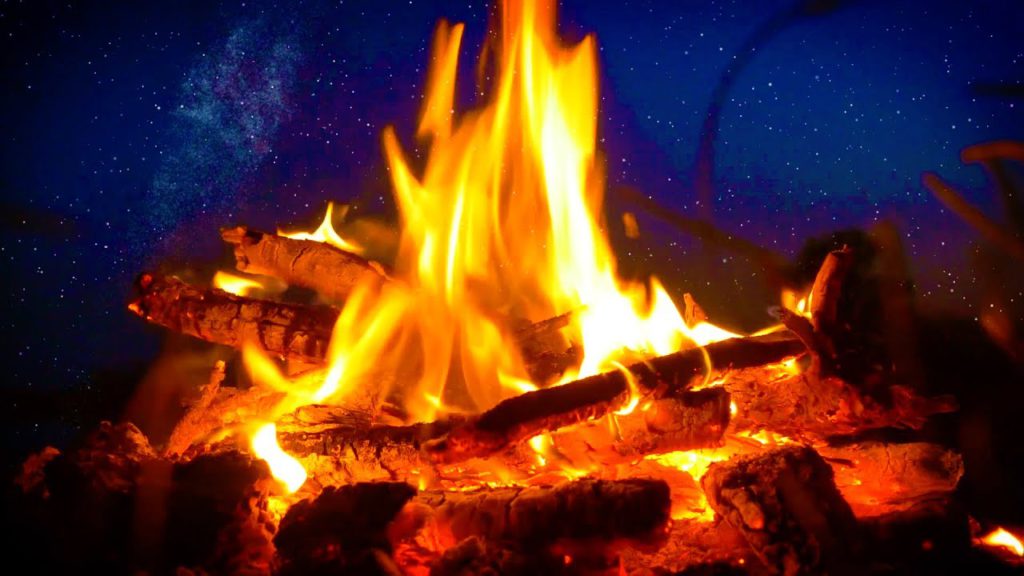 No matter if you are heading to a camp site or camping in the garden you should be able to get what you need on eBay, Gumtree or Preloved – they all seen to have lots on offer as do many of the second-hand sites.
And finally, for the loved pet… a breathable mini tent for small pets. Or if it's sun protection for the smallest people in the house try Shayson's UPF 50+ pop up beach tent. A portable baby Sun Shelter which is both waterproof and windproof.
Sleep well…..
We hope that if you do travel overseas you show you care for the environment and communities across the world by carbon offsetting – try this calculator
This post contains some Amazon affiliate links in which Rumage may earn a small percentage from qualifying purchases but, at no extra cost to you. Thank-you for helping to support our blog!