Our family like many others are obsessed with Blue Planet and David Attenborough has become a voice for our children and our planet. A quote from him really brought it home! "We are at a unique stage in our history. Never before have we had such an awareness of what we're doing to the planet. And never before have we had the power to do something about it."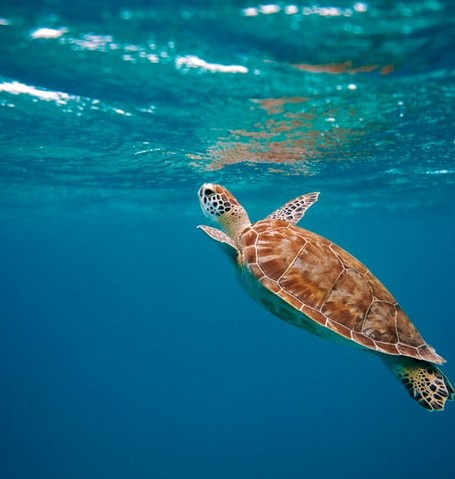 It's estimated a fifth of all waste in England is generated by businesses, and an even now it is estimated that 60% of all waste in our rubbish bins could be recycled. Lots of us have seen the bin under our desk disappear and while you may find that disagreeable, if every company encouraged colleagues to recycle centrally, it would have a huge impact.
Consumer research published by the insights company Kantar has found that 77% of us UK citizens have switched or boycotted brands because of their environmental policies… Here are five companies we've looked into – there are many more who are doing good but we like these guys!
One :
Don't throw food away, when you can share. Olio is an app which brings people, businesses and neighbours together, so that food can be shared instead of wasted. Often we can't or don't eat all our food, but this has meant that 33-50% of all food produced globally is never eaten – so we assume it's chucked away for no good reason. Through their app, OLIO has saves about 2.9 million portions of food. It is easy to join OLIO on their mission to stop food wastage – just download the free app and limit what you waste!
Two:
Delphis Eco is a Certified B Corporation selling eco-friendly cleaning product – probably no 1 on the market right now, with each part being recyclable and the product itself being made from recycled plastic. Not only is it eco-friendly AND  friendly to humans. This is a great company making it easier for us to make those little changes in our daily lives that can have a noticeable and positive impact on the planet.
Three:
Pip & Nut is a small but growing company who produce peanut butter with a whole range of different flavours. Every single one of their recipes and products are completely palm oil-free. Palm oil's production is linked to mass deforestation so, by creating peanut butter free of these oils, Pip & Nuts products let you enjoy a high-protein butter without the destruction of nature.
Four:
The the Eco Shop  has lots of alternative products. But, our top find was Zero Wrap which is a zero waste food wrap made from high quality, food-grade silicone. It has 3 uses so you can ditch disposable cling film, aluminium foil, AND baking paper.
Five:
Not to be giggled at Who Gives a Crap produce 100% recycled toilet paper and began when its founders learnt that 2.3 billion people across the world don't have access to a lav. That's roughly 40% of the global population! So they are on a mission to try and change this and donate 50% of their profits to help build toilets and improve sanitation in the developing world – leading to better health all round. From what we can tell so far they have donated £1.5m to charity and saved many of our precious, life giving trees as well as saving water and energy.
So, five places to look and 5 habits to change.
Share what you have but don't need; clean in a more planet friendly way; avoid Palm Oil; move way from single use plastic and make the most intimate products you use to do good. Cheeky but worthwhile!