What will celebrations over the festive time look given the new Covid-19 rules? By now the Christmas tree is up and the festive season is upon us. Christmas 2020 is going to be unlike any other that's for sure! Many are in another lock-down with none-essential shops, pubs and bars closed. All of us are limed (where we can) to one family on the bug day and for one day only.
Let's try to be positive as different doesn't necessarily mean worse, there will certainly be people who may benefit to not having the usual suspects round – it is time for a more relaxed day.
So, we will need to think about how we can make it a little more special and what we can do to spread the joy and remember what Christmas is really all about!
Helping with the preparation
There is lots to do to get ready for a family meal especially on the big day. If you are the person who usually organises it all why not lend a helping hand in a fun way?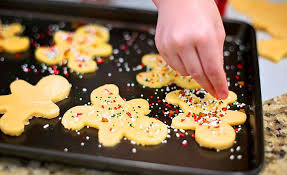 You could fill festive jars of all the dry ingredients needed to make Christmas Cookies, Gingerbread People, Tiffin, Rocky Road or even a Christmas Pud! If you fancy yourself as a bit of Nigella, then dial the family in on Zoom and do a live demonstration so it feels more like baking together.
Hosting a virtual Christmas Eve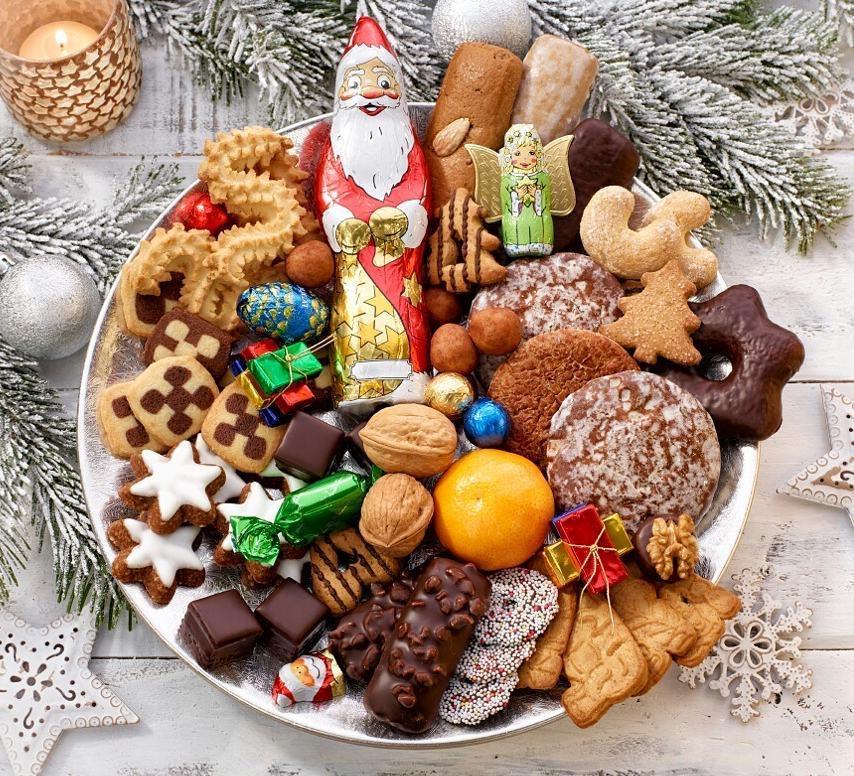 In my family, Christmas Eve is a special time. There will be the usual family favourite movie to be enjoyed whilst still wrapping a few last-minute bits and bobs and then there is the decorating of the Bunter Teller! These are colourful, painted plates made together every year and filled with sweets, fruit, chocolate – whatever you like really! So, each year we each decorate our own special cardboard plate with Christmas images and the date then load them up with our favourite special treats. This year we are upping the ante as the kids are more grown up and painting on china plates. Amazon have some good kits. Click on the picture to go to Amazon.
This year we will decorate them together over Zoom and then dial off and all watch the same movie even if we are miles apart.
Another tradition in our household is writing the letter to Santa and if you have a chimney posting them up it as the fire glows.
So, what about sending those who you can't be with some goodies?
Why not send your loved ones some things to put on their plate like sweets, hot chocolate and marshmallows, chocolate coins and popcorn? Couple that with a cosy pair of pj's, some notelets for the letters to Santa and the chosen movie you can all watch at home (even if not all on one sofa).
Don't go mad with the presents
A present to give on December 1st could be an advent calendar but instead of buying one – make one for the family. You can use last years old one and add pictures or message. Or better still – make your own. You just need a large festive scene (maybe printed off the computer) stuck onto card – use a scalpel to cut 24 windows (that open) and then glue to another piece of card (but just around the edges. Choose a photo from the year that's been and pop the picture behind the window or write a favourite memory from a past Christmas together or a family tradition. Number the windows randomly making the last one the biggest. It's bound to be an advent calendar they treasure for years to come.
You can make Christmas baubles or decorations to send. But, if making is not your thing, we found these on Amazon. You can get them in 2s, 3s, 4s and more and you can write the family members on them. Click on the picture to go to Amazon.
A perfect present for the whole family, is a large jigsaw puzzle – you can race over the long holiday to see which family finishes theirs first.
Sadly, it's many of the small, local businesses that have been hit hardest during the pandemic. If you can try and buy any presents, food and drink locally (probably online if some have closed again) this could help them out no end! If you live in an area where local produce is key then why not make up a hamper filled with yummy treats to last all over the festive season? These shops should still be open.
The big day
After the meal is done it's usually games in our house. With just the 4 of us this year we are planning on Zooming in with a couple of friends households and the cousins for hectic games of Charades and Win Loose Draw. If you have the same board games in each house you can even set up two sets and play virtually or there are lots of games you can play online to make the day special!
Whatever you have planned – this year will be unlike any other so, try to make the most of the break and plan what 2021 could look like, what are hopes and dreams are and what you will hold onto from 2020.
This post contains some Amazon affiliate links in which Rumage may earn a small percentage from qualifying purchases but, at no extra cost to you. Thank-you for helping to support our blog!