The Brits love of cycling has been steadily growing since Bradley Wiggins pedaled his way into our peripheral vision. Yellow Lycra, tiny saddles and skinny wheels are now found all over the country sometimes 3 abreast ! In the last 4 months it's boomed again. Stuck at home with WiFi creating connective havoc across the generations, a bike has become, for some, the perfect stress busting solitude. As new kids bikes sold out within weeks, those of us who had a boy with a birthday coming up and wall to wall sunshine to ride it in, had to look elsewhere.
Where to look?
As a starter there are always Ebay, Gumtree, Shpock and Preloved. For more regional based sites there are Friday-ads (south east) Loot (London) and local Facebook groups. Don't forget for real knowledge your local bike shop may have second hand trade ins and hire shops are always refreshing their stock. Have a look too at bike recycling centers, on there are some great projects like Bristols Bike Back.
We've had a Rumage on What to look for?
Check its not stolen, if you are buying a good bike at an AMAZING price then check the serial number on this database.
Check the frame for dents, or cracks in the welding joints and if it's a carbon bike then ask if there have been any major crashes, you won't see stresses in carbon until it's too late!
Find out if all the parts are original or if they have been replaced or "upgraded", it may be a sign that it has been tinkered with too much and is no longer working in the harmony with which it was designed!
Have a good look at the tyres, see if there are splits occurring or if the wheel is not straight when you spin it.
Check the saddle post fits properly and is easy to adjust.
Have a waggle on the pedals, in these high wear areas the cranks do wear and there will be play after a while.
Try it out!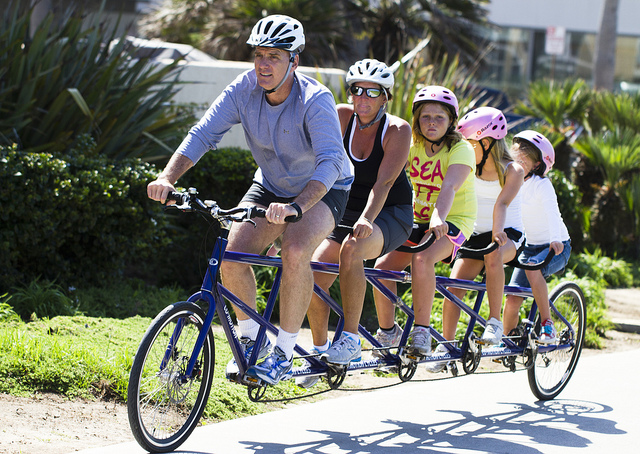 Sit on it, ride it, change gears, try the brakes; if it's stiff, unbalanced or makes awful clunking noises then ask for it to be checked out at a service centre to establish what needs altering or replacing.
It may be an all bells and whistles bike, with the parts lists sounding like a new and enticing language, but if it does not fit your body size and shape, is not comfortable to sit on then no matter how cool it sounds and looks don't be pressured into buying it, there will be many more out there to look at!
If you have less time than you'd like you can always #GoRumage! Sign-up and let us search 13 sites for you all at once! Go Rumage! Happy hunting.