Now more than ever we need to help save our planet. The climate crisis is still a big issue and getting to grips with this could not be more imperative than it is now because the atmosphere's CO2 levels still rose in 2020 despite round the globe lock-downs due to Covod-19. "The global response to the Covid-19 crisis has had little impact on the continued rise in atmospheric concentrations of CO2," says the World Meteorological Organization (WMO). In early 2020, carbon emissions fell by 17% at their peak, but the overall effect on concentrations has been very small.
What can we do to help?
At rumage.com we would obviously advise you to buy more Second-hand to be more sustainable and have an impact on the issue but it's not just us saying it. Others are joining us in the revolution – from high-street names to big luxury brands. And, not only will you save money and reduce waste by purchasing pre-owned stuff, you can also ensure the items in your home and wardrobe are totally you – so no-one else can steel your style.
Lloopster is there, if you are concerned about our throw-away culture. These guys are all over it. They help you, your kids and the environment. It's an online second-hand shop that gives to charity. With an estimated 85 per cent of textiles ending up in landfill, we should consider what happens to our clothes when we've finished with them. You can sell your items to ensure they go to a new home and look for charities that need pre-used clothes. Re-fashion have also moved charity shop, shopping online. They want to make charity shops brilliant. The team there has a heritage in charity retail and so understand that great shops lead to better donations in turn leading to charities getting more money. Why not be able to do this online? And then Thrift+ was founded on the belief that charity shoppers deserve the same quality shopping experience as regular shoppers. In fact, they deserve better! Founder, Joe Metcalfe, left his job in 2014 with the mission of bringing charity shops online. Thrift+ are helping charities to serve the next generation of donors and shoppers. Their mission is to use technology to help charities.
ReThread say that 70% of your wardrobe sits there sad and neglected and that that accounts for about 4 billion items across the UK alone. They want to get these items to a new, loving home. So, clear out the wardrobe for others to have a look and find high quality treasures to re-home. They are all about building a greener, more circular planet. What's not to love?!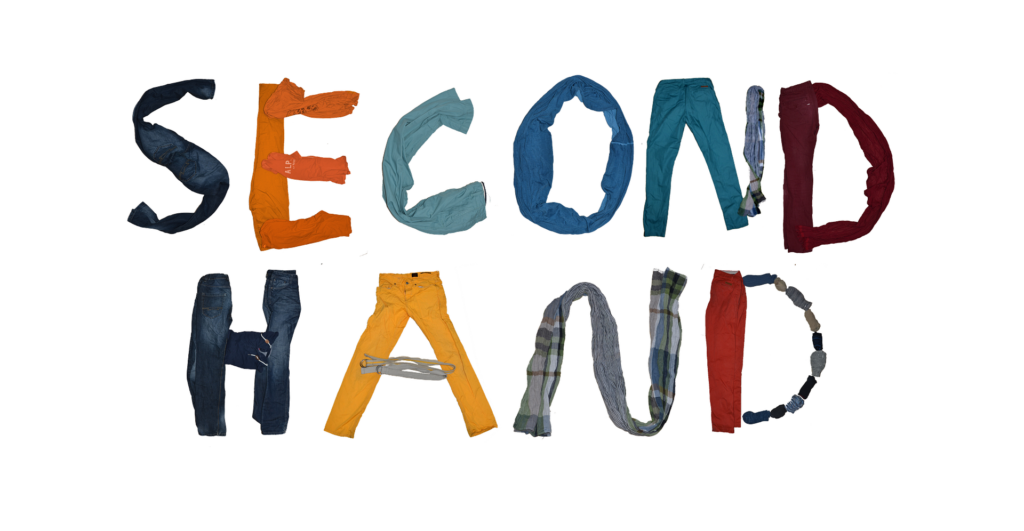 If you want just one place to shop second-hand Rumage is connected to many second-hand sites and can search geographically so you can avoid the carbon overload of shipping by being more local in your searches.
And what about the High Street?
Local is better if you can get it. If not second-hand then stay local. It supports your community and will help the High Street thrive post pandemic. The green recovery is something we all should be conscious of. Community, connection – we won't travel as far so now is the time to support the local retailers.
Mary Portas spoke to the BBC back in June 2020 saying "this is a window of opportunity for local High Streets" stating that this could have a positive effect on shops in all local High Streets.
Not everything needs to be second-hand to be sustainable. Go for the best you can afford and make that last – but read the labels, know where it is made, the impact it has had and support those who care as much as you do. So, if you need to buy new, we encourage you to 'buy less, and buy the best you can'. Ask yourself why you're buying something before you purchase it and how many uses, you're actually going to get out of it? Do you really need it?
Some food for thought and it's changing all the time – every week there is a new start-up trying to help consumers make the changes needed to help the planet. Get ahead of the game, we hope that these collated finds help you make good choices!