Schools out and we have no idea what the weather will throw at us. We are all praying for some more sunshine and blue sky days but it is the school holidays so Mother Nature could throw anything at us! So we need to get our heads round indoor and outdoor ideas to keep the kids entertained and give them the summer they deserve. One thing I have learnt (and my friends have done well) is that this is the time to make memories. Lock-down 2020 will be talked about in history forever now so having some mementos would be great.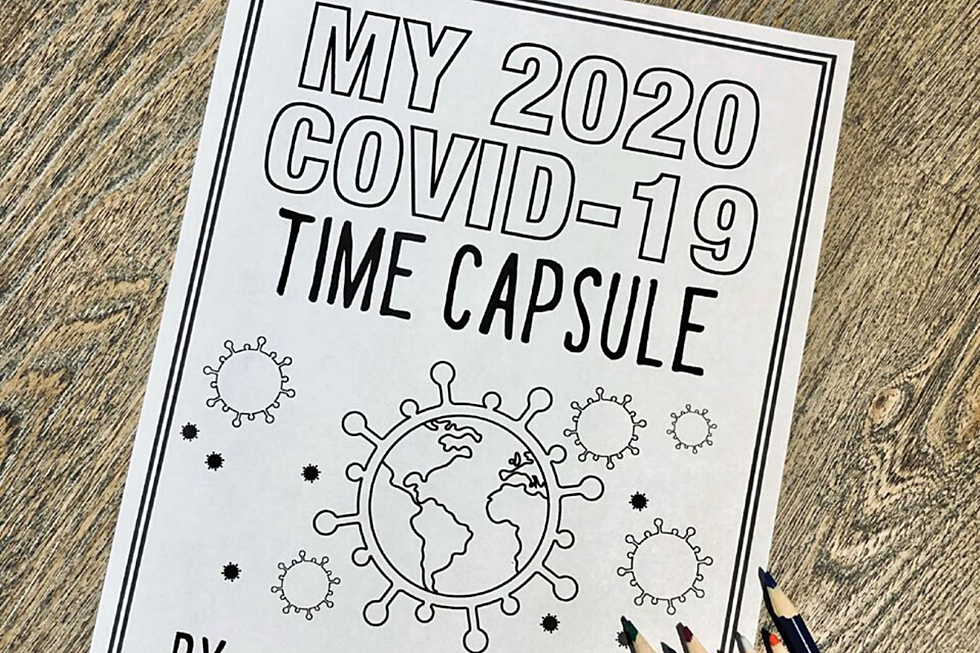 Make a Memory Book or Time Capsule of 2020!
Help your kids make something they can be proud of – that helps them to remember what little victories they have had in this interesting time. When they are my age, they can share them with others and help bring OUR history to life. What have you done (or what will you do) over the summer that you can add to a scrapbook? Tickets from fun days out, postcards from holidays (even if that's just letters from the garden), document the time with photographs and put them in a homemade book , decorate it, make it special– safe for the future, ready to share.
Remember the Shrink-E-Dink?
Probably my age but I think there are still kits for this, however, try a cost-effective way by using a crisp packet for this science experiment. Try this step-by-step guide to shrink a crisp packet, then turn it into a key-ring or a badge.
A more practical idea is a Soda Volcano!
Mess – they love it and if you can get your head round it, brill. My friends will tell you that I am a neat freak "those who do not comply with the rules of neatness will not be saved!' So, if you are like me try it outside. Science can be a joy and so much fun, it doesn't have to feel like 'school' so why not try this explosive OUTDOOR science experiment and teach your children about chemical reactions to boot.
Dig a flower bed and watch it grow!
If you have a garden, you'll be spending as much time outside as the weather allows during lock-down. So, make it look as wonderful and interesting as possible. Kids love getting dirty, and outside even I can cope! So, any muddy task will certainly brighten their day. And there are cut flowers to brighten my day too! If you don't have much space upcycle a container and get going!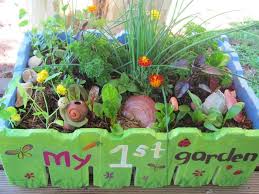 Make a rock friend or two!
What's not to love? When out and about collect as many interesting rocks as you can. Bring them back them home and get busy – try this video to make them take on a new life. Our rock family are spread out all over the garden and the most treasured is in the bathroom – don't ask!
Learn to cook together!
Now I don't have to commute to the city, I try to use this precious time to teach my little one a life skill. Not always successful but a real sense of pride and you know what?, he eats better than he ever did because we grow some stuff and turn it into meals together. The added bonus is, we chat about what the world is like and what he wants to be/do when it's all over! A little down time and good mental health time for us both!
Go on a bike ride together!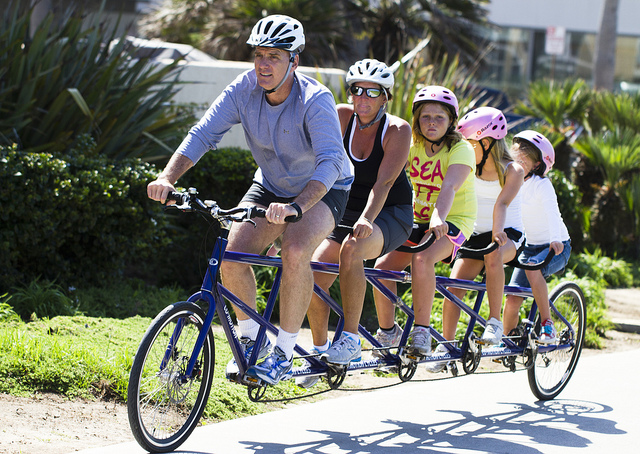 Keep exploring your local area by bike. I've seen countless pics from mates who have found hidden places to cycle to they just never knew where there. A safe way to hook up with friends as it is easy to keep a safe distance from others while you ride and they chat!
If you love yoga – kids can love it too!
This YouTube channel helps to make your kids stronger, calmer and wiser. And, you benefit as well. Sleep has been better since we started. What's not to love?
If all else fails…dance!
When things are getting fractious at the end of the day, we often put everything down, turn up the volume, and GO FOR IT! If you have fairy lights anywhere turn them on, turn off the overheads and create an instant sideways step from your normal day. Everyone chooses their favorite song.
It's amazing what 10 minutes of boogying can do for you and the kids, they can laugh at your "cool" moves and you can video them for future nostalgia, or even better just enjoy the moment.
Document everything you do over the summer and add it to the Memory Book – there will be times when you want to sit back and remember these special (and yes often challenging) times.
Happy summer!