Why not have a garden party? Here are some Rumage ideas to get you in the mood for the summer holidays – even inviting a guest or two! If you fancy having a garden party there are lots of ideas to help you think about how best to decorate your garden. You can scale up or down depending on budget, garden size and theme.
Talking of themes
A good garden party starts with either a theme or colour scheme and it can be as simple as colourful tablecloths and cushions or draped fabric giving it that 'festival' feel. Let's hope the summer is hot and sunny and we can spend more of it outside than inside watching the rain!
Use anything you have to hand or in the garden – hang stuff from trees, washing lines or the window frames or get crafty and make your own party decorations out of just about anything.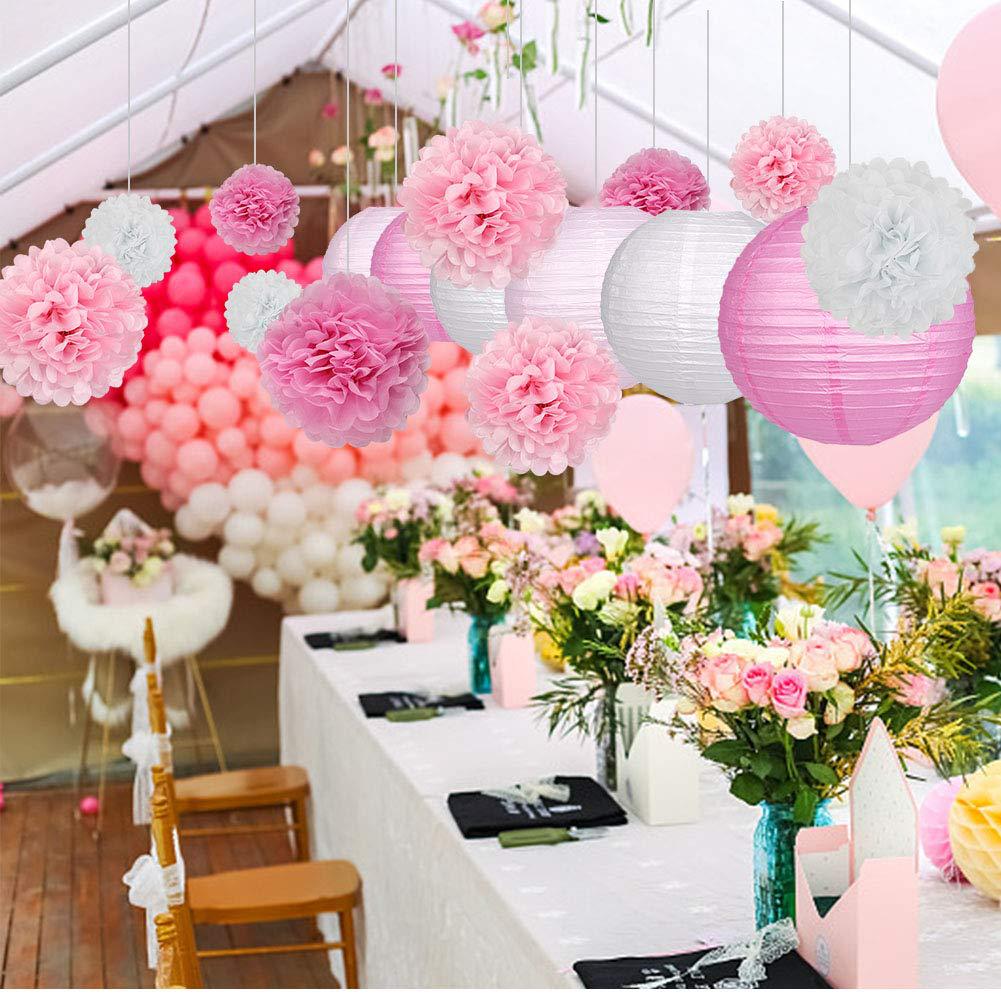 For the most basic of 'nights in the garden' – nothing says PARTY like balloons and bunting! Make and hang bold bunting and balloons to instantly transform your space.
Light it up!
Add to that lights! Stringing up brightly coloured lights mixed with paper pompoms or other party decorations such as bunting transforms the garden in an instant – that might be all you need to get the party started!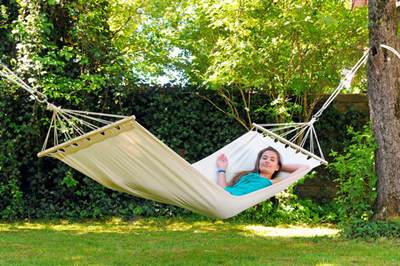 For a more exotic touch, the garden bar is the ultimate garden party mood setter. Mixed with (if you are lucky enough to have) hanging chairs, hammocks and hot tubs. We make do with the paddling pool bedecked with a blow-up palm tree with a space to add the ice to cool the drinks – job done! You can pull off a 'make-shift' bar (a table will do) with well-stocked fashionable gin or the classic jug of Pimms – now the party has really started!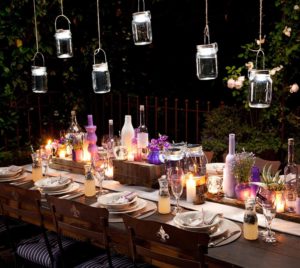 If it is a sit down, more formal affair, then it is all about setting the table to make an impact. Mix and match crockery and dot jam jars filled with flowers or lights down the length of the table to add a more boho vibe.
Have fun at any age
Why not put on some games? My family and friends are way TOO competitive so it keeps them quiet. For a garden party we stick to the classics such as hoopla and skittles. Last year we invested in good-quality wooden sets as wooden games look more sophisticated and will last for years (as well as being kinder to the planet). Croquet is an absolute must if you have the space. Our garden is on a hill, so we play Crazy Croquet – more of a challenge and we've made up the rules over the years.
Then there is the Pinata filled to the brim with sweets. You can hang from a branch for all ages to take part and enjoy. We have forfeits in there as well, so when the scramble for booty takes place there is an extra added fun to the end of the game. Having a son full of imagination, means we are always treasure hunting so have opted for this treasure chest one this year.
However, you pull off the party in the garden – just have fun. Make memories and look back fondly on how you spent summer 2021!
This post contains some Amazon affiliate links in which Rumage may earn a small percentage from qualifying purchases but, at no extra cost to you. Thank-you for helping to support our blog!