Horserenity CIC celebrates after receiving £10,000 from the National Lottery to help front line health workers to recover from the horrors of the pandemic. So dear to our heart at Rumage.com is this local social enterprise who are just down the road from where we founded Rumage . Horserenity CIC, were, last night, metaphorically out in their fields celebrating with their equine buddies – the wonderful herd of horses that make all this possible.
So, what is Horserenity all about?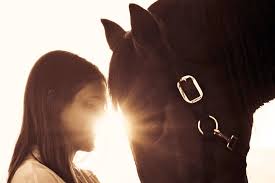 Horserenity runs equine facilitated learning sessions, attended by local children, young people and adults where they work alongside the horses in both a practical and therapeutic way. Horses live in the moment and will listen to a heartbeat from four feet away, they read from the inside out and work in a nonjudgmental way to bring calm and understanding.
Making it real and supporting our NHS
On 12th March 2021 they were awarded £10,000 in National Lottery funding. The money will be used to deliver a bespoke programme, 'Healing with Horses', that has been designed by founder Sarah Vivian to help NHS key workers to recover from the horrors of the pandemic. The not for profit organisation, based in Sturminster Marshall, Dorset, will use the cash to provide equine facilitated healing programmes with their horses.
Sarah Vivian founded Horserenity after she realised how much mental well being could be affected by allowing people to explore their thoughts and feelings, while partnering with the presence and soul of a horse.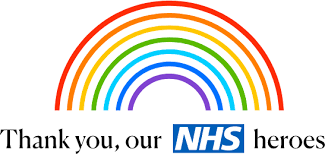 Our NHS heroes will spend time grooming, joining with the herd, working with energy in the round pen, drawing, reflecting, leading a horse through life's 'obstacles', or simply learning about the physiology of the horse and how that differs from the patients they care for every day.
The new funding from The National Lottery Community Fund, will see a new programme launched to help health workers to recover from working on the frontline of Covid-19. And they deserve this respite after a harrowing year on the front line.
"We're delighted that The National Lottery Community Fund has recognised our work in this way. Now we will be able to reach out to the amazing NHS staff, who have worked so tirelessly through the pandemic and witnessed so much anxiety and sorrow. It's so important that they are given the opportunity to breathe and recover from the stress and relentlessness of the pandemic, so that they can return to work feeling that they have had some time to let go and heal themselves. "

Sarah Vivian told 2Hand last night
The National Lottery Community Fund is largest community funder in the UK – and since June 2004, they have made over 200,000 grants and awarded over £9 billion to projects that have benefited millions of people. Today, like us they are recognizing the wonderful NHS by making this programme live!
Thank you to all the National Lottery players who make dreams come true and projects like these possible!
Find out more about Horserenity @ https://www.horserenity.co.uk/
Thank you, NHS, and thank you Sarah for pushing to make this possible!