National Allotment Week. Allotments have boomed in popularity over recent years, and given their benefits, this is no surprise. As well as being a healthy way to spend time in the fresh air, growing your own food ensures you no there are no nasties used in its production.
For more than 20 years, The National Allotment Society and their members have run National Allotments Week. This is a celebration of allotments and engaging in the process of growing your own vegetables, fruits and herbs. For 2023 National Allotments Week will run between 7th and 13th August, and it's a great time to get on board with this fun and uplifting activity. And you don't need a dedicated allotment to get started – pots in the garden, window boxes, or even a disused flower bed are all great for growing your edibles.
Here are Rumage's easy ideas for growing edibles this National Allotment Week:
Kale
Kale is notoriously easy to grow. It grows in a wide range of temperatures so you don't have to worry about getting it just right. It thrives even in compact spaces, so it's a great choice for pots or window boxes. Kale is a very healthy addition to your diet, and can be used as a side dish, added to pasta, cooked in curries and much more.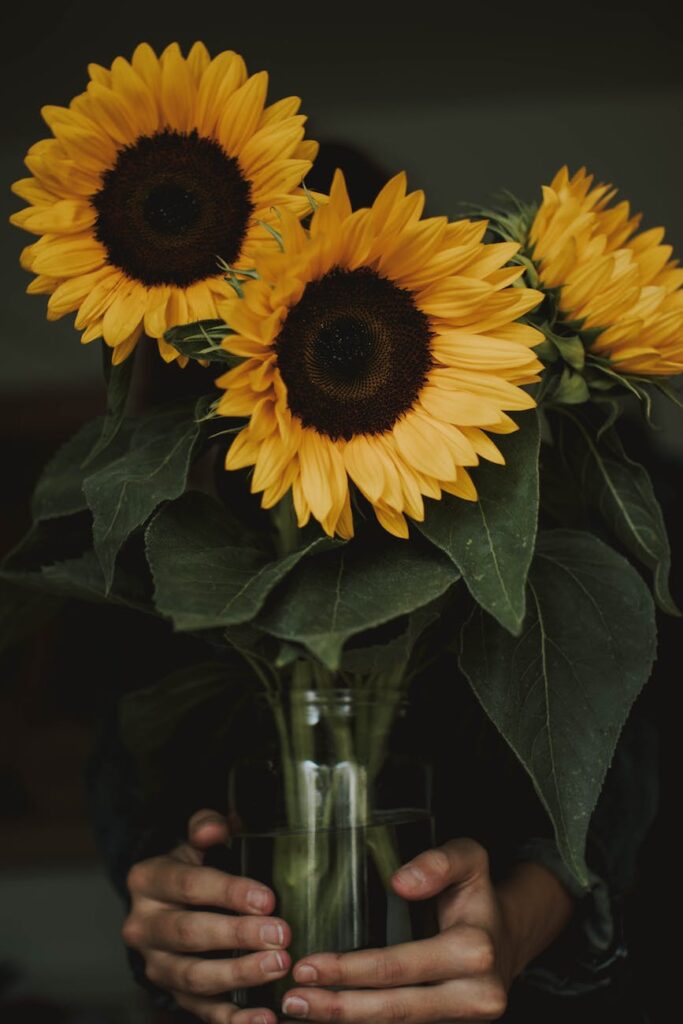 Sunflowers
Sunflowers are a vibrant and colourful addition to any allotment or vegetable patch. They are straightforward to grow, and wonderful for attracting bees and insects. You can grow them in pots too, making them very versatile. The seeds are edible, and you can eat them once you have dried the flower out. This article on how to harvest sunflower seeds is a useful read.
Herbs
Some herbs can be a bit more challenging to grow, but robust ones such as sage, thyme and rosemary don't need a lot of attention. They grow even in shade, and work well in pots or planted straight into the ground. They don't mind if you forget to water them from time to time too! Cooking with fresh herbs can add a real lift to everyday dishes, so it's worth the time investment to get some growing in your garden or allotment.
Tomatoes
When it comes to versatility of use, tomatoes are one of the most-loved ingredients. They can be grown in hanging baskets, grow-bags, pots or in the ground, making them easy to get started with. They don't need lots of specific attention, and once they begin to fruit the tomatoes can develop really quickly so you won't have too long to wait before being able to enjoy them. You might need to use garden canes to help them stay upright once they get too tall.
If you need to pick up any garden equipment to get you started – think pots, tools, even a kneeler to save those joints! – then second-hand is always a good way to go to save money and the planet. You can search multiple pre-loved sites using Rumage.com helping you find what you're looking for quickly and easily. The time you've saved can be put to good use getting your veggies and edibles growing!
Liked this? Why not read Second-hand-finds-to-get-the-garden-into-shape.